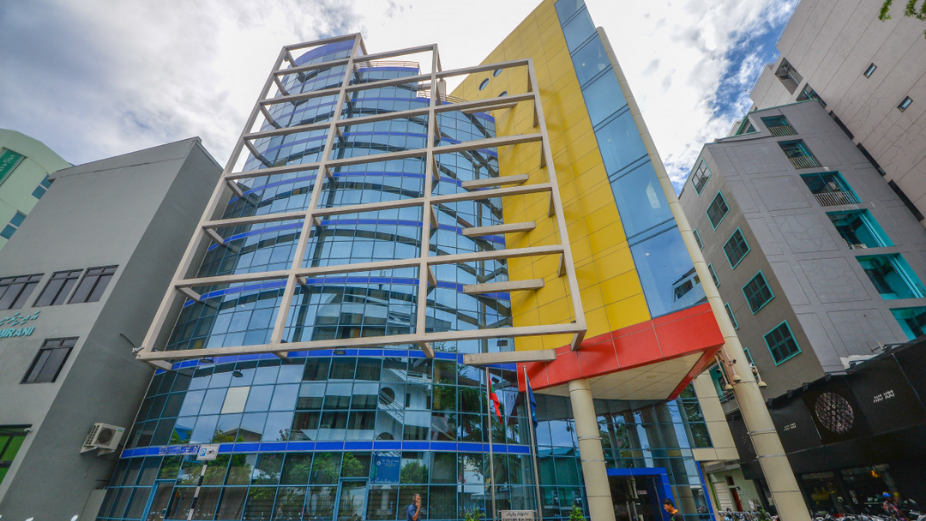 Maldives Customs has published its monthly statistics for September 2021, detailing Maldives' imports and exports statistics for the month.
According to the report, in September 2021, imports inclusive of fuel grew by 90 percent compared to the same period last year. Exports, on the other hand, decreased by 13 percent.
The top major importing categories for Maldives include machinery and mechanical appliances, fuel, food items, products of chemical or allied industries, and base metal and articles of base metal. The bulk of our imports come from Oman (17%), China (13%), India (12%), UAE (12%) and Singapore (9%).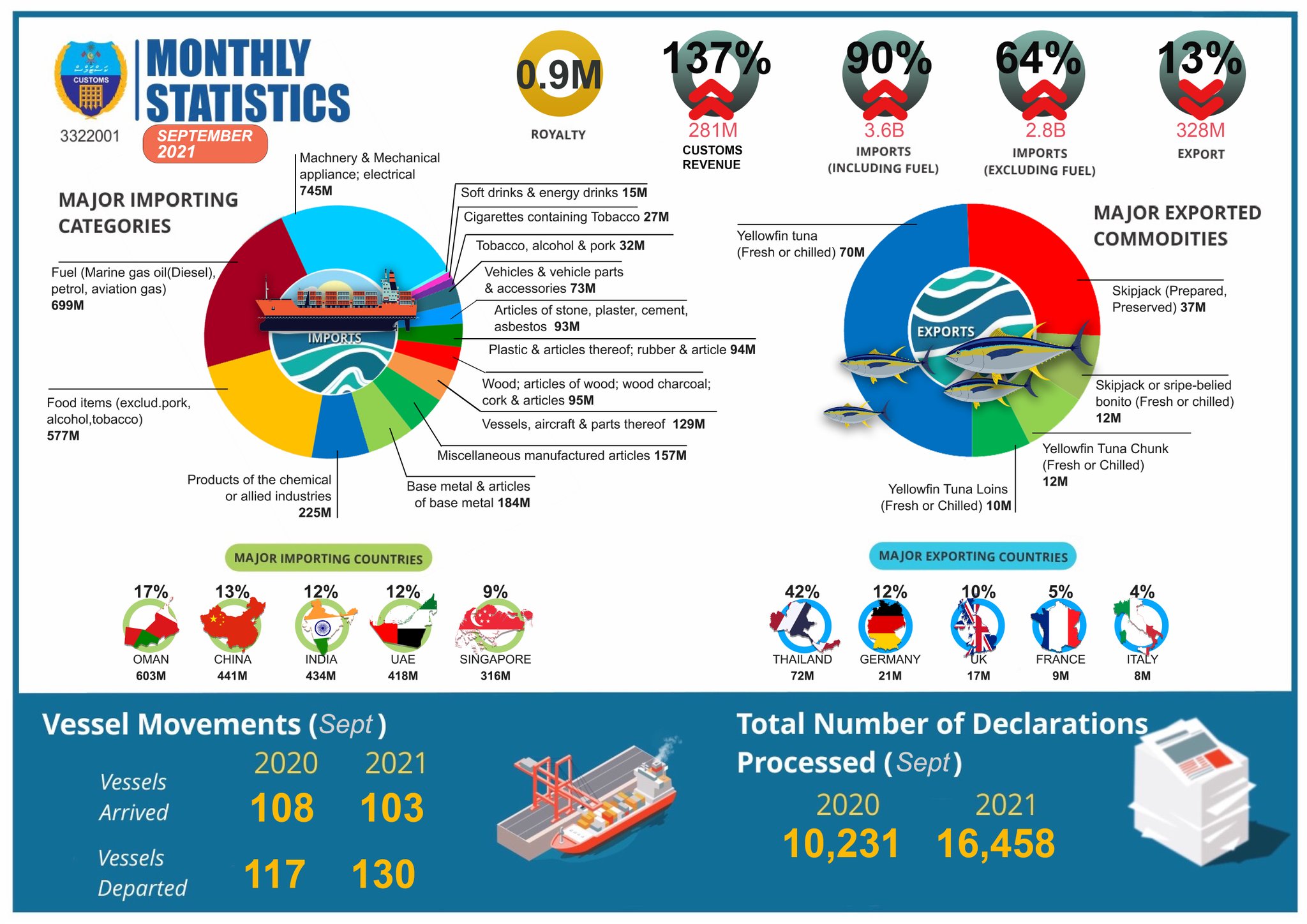 The major exported commodities in Maldives are yellowfin tuna, skipjack tuna, skipjack or sripe-bellied bonito, yellowfin tuna chunk, and yellowfin tuna loins. The major countries that we export to are Thailand (42%), Germany (12%), UK (10%), France (5%) and Italy (4%).
Furthermore, 103 vessels arrived in September 2021 while 130 vessels departed. This is comparison to 108 arrivals and 117 departures during the same period last year.
The total number of declarations processed stood at 16,458 in September 2021 compared to 10,231 in September 2020.