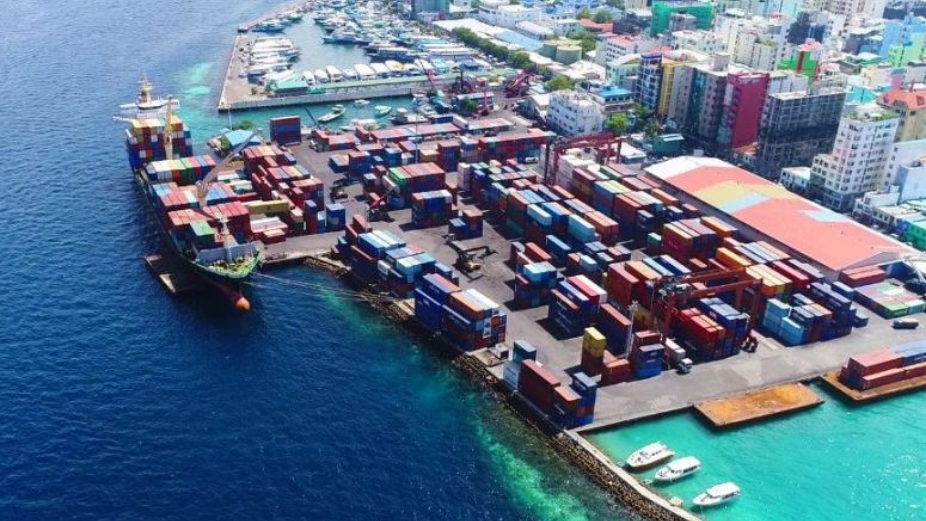 During the last month of April, imports into the Maldives have seen an increase while exports have fallen when compared with the figures from the same period of last year.
The latest statistics published by Maldives Customs reveal that goods worth MVR 3 billion were imported to the Maldives in April of 2021. During the same period last year, MVR 1.8 billion worth of goods were imported. Hence, the latest statistics show an increase of 67 percent comparatively.
According to the figures, MVR 779 million worth of items imported were food items while MVR 517 million worth of goods were valuable machinery and mechanical equipment. MVR 402 million worth of fuel was also imported during April 2021. 
UAE was the top source of imports into the Maldives with MVR 444 million worth of goods. India ranked second with MVR 411 million worth of items. MVR 370 million worth of goods came from Oman, while MVR 314 million and MVR 207 million worth of goods were imported from Singapore and China respectively. 
Taking a look at exports, MVR 174 million worth of goods were exported by the Maldives in April 2021, while MVR 237 million was exported in April last year. This is a contraction of 27 percent. 
The biggest export item from the Maldives is frozen fish. Thailand is our largest export market with MVR 81 million worth of items, followed by India and the UK where we exported MVR 12 million worth of goods each. The next biggest export markets for the Maldives are Germany and the USA.