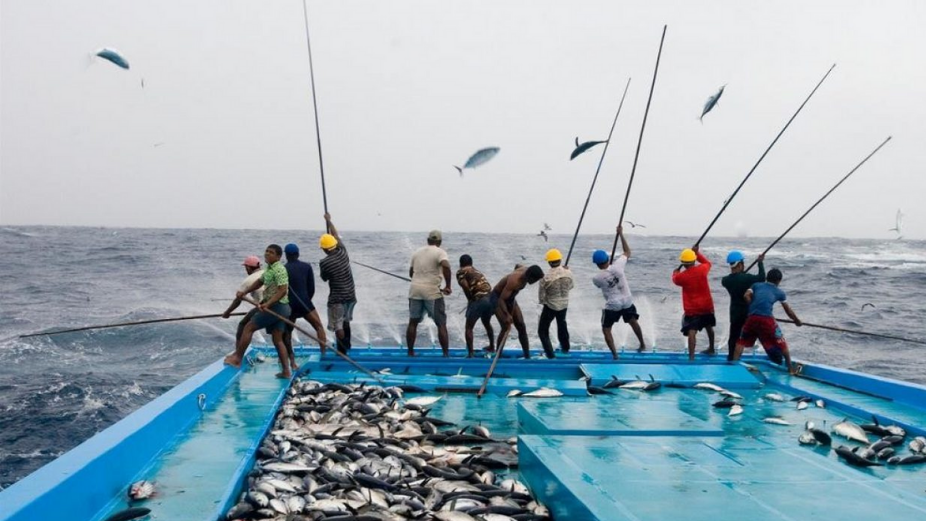 Maldives Industrial Fisheries Company (MIFCO) stated that there is a rise in weighing fish due to improved fishing.
Tha Managing Director of MIFCO, Mr. Fauzy has congratulated the fishermen of Baahiraa boat from G.Dh. Faresmaathodaa for weighing 40.4 tons of fish in one day. He further stated that the largest volume of fish weighed in one day to MIFCO was 53 tons from Rasmagu Boat of G.Dh. Thinadhoo during the year 2006.
MIFCO stated that fishing normally improves during this season each year where the weighing of fish had also increased during October 2019. The company mentioned that all the fish from all boats will be weighed based on the quality. Mr. Fauzy advised the fishermen to weigh fish to the nearest station as soon as caught to ensure the best quality as delays by days will reduce the quality level of fish.