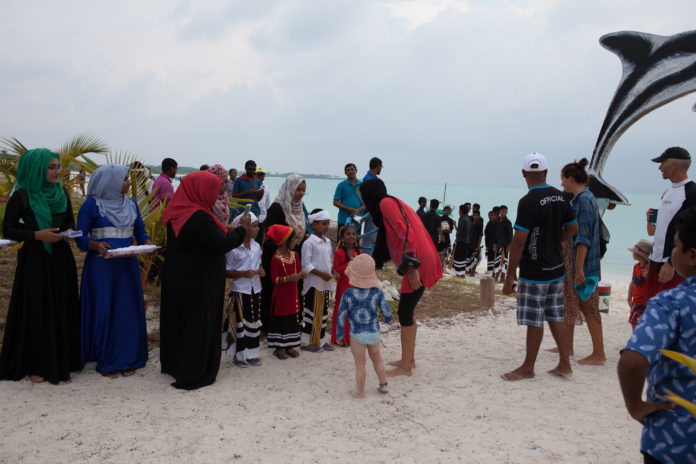 The inaugural Sail Maldives yacht rally is off to a superb start, with a special festival thrown in honor of the sailors at their first scheduled stop, Kelaa Island. The entire island community got behind the rally and proudly showcased the unique Maldivian dancing, drumming, and culture to the participants who hail from countries around the world including the USA, New Zealand, the United Kingdom and France.
The sailors were greeted with garlands of tropical flowers and fresh coconuts to drink on arrival, then were shown demonstrations of traditional handicrafts such as coir rope-making before the celebrations unfolded, which included special 'bodu beru' drumming as well as a traditional 'maali kulhun' performance featuring islanders covered by coconut-leaf costumes dancing under the stars.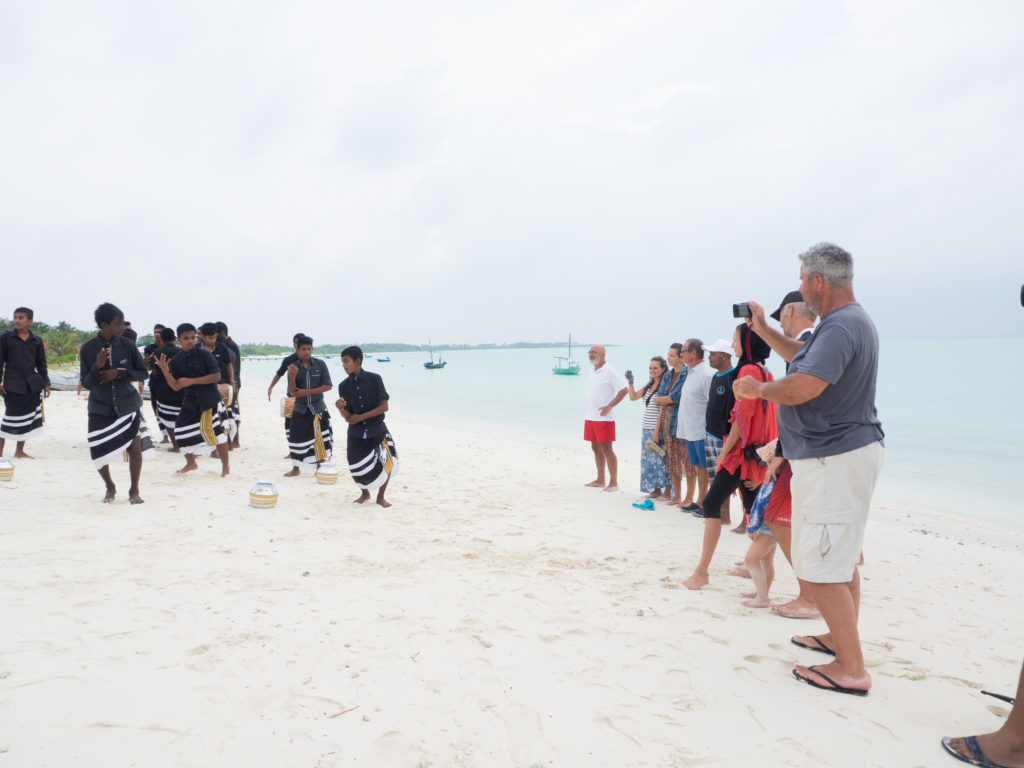 Unlike any other rally of its kind, the Sail Maldives rally places a strong emphasis on showcasing the fascinating culture and traditions of the Maldives, which is rarely seen by tourists on this level. The island communities are all heavily involved in the rally, with each island checkpoint competing against the others to provide the biggest welcome festival for the sailors.  In addition, a water-sports team is following the fleet to ensure there are plenty of fun activities and diversions for the participants too.
The cruising rally began on February 25th and the sailors arrived at Kelaa on February 28th. More sailors are currently en-route to join the rally since the organizers are allowing vessels to join the rally at a point during the 60-day route. The fleet will gradually progress south, passing by the capital city, Male', and crossing the equator before concluding in the southernmost atoll, Addu Atoll, with a special Ocean Festival.