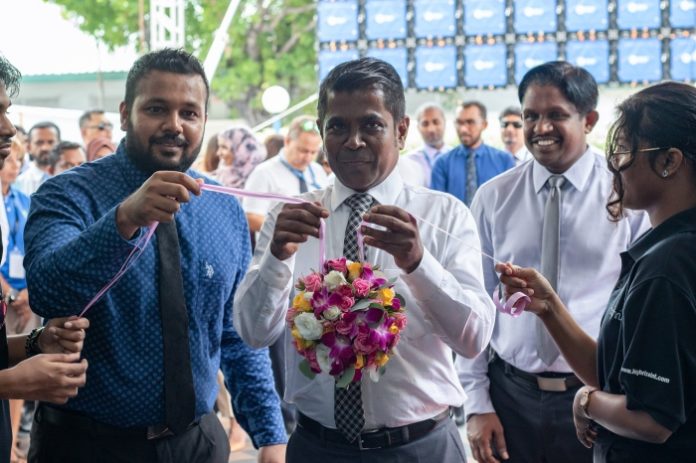 The fourth edition of Vacations Expo and Maldives Food and Beverage Show was inaugurated on 2nd July 2019.
Both expos were organized by leading local event management company Highrise.
The Expos were inaugurated by the Managing Director of Maldives Marketing and Public Relations Corporation (MMPRC), Mr. Thoyyib Mohamed.
The Vacations Expo brings together leading travel companies, hoteliers, airlines, tour operators, travel agents, online travel companies, live-aboards, cruises, dive operators and other travel marketers under one roof.
Meanwhile, the Maldives Food and Beverage Show brings together industry professionals, suppliers, and buyers in an exclusive setting that aims to create more opportunities for business expansion.
The expos are being held till the end of Thursday at the main convention center of Dharubaaruge in capital Male. They are open for public from 2-6pm and from 8-11pm each day and the entrance is free.
Visitors also have the chance to win giveaways, including complimentary resort stays, guesthouse trips, air tickets, and Umrah pilgrimage packages.
Highrise, which organized both the Vacations Expo and Maldives Food and Beverage Show, has successfully delivered several local and international events, including Maldives Travel Awards, Maldives Film Awards, Maldives Living Expo and Sounds of Maldives.