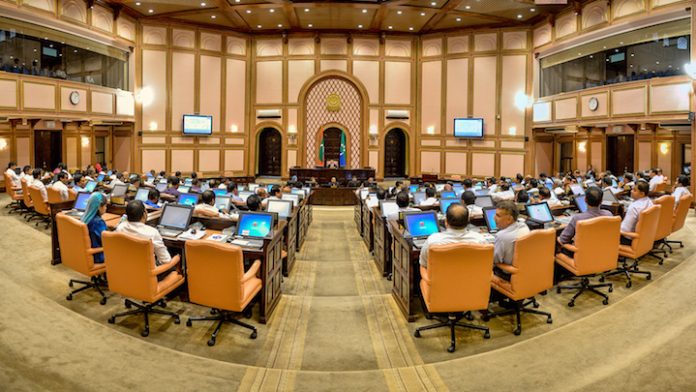 Parliament of Maldives has passed the legislation on Income Tax today.
The bill which was submitted to the Parliament by Ungoofaaru MP Mohamed Waheed (Wadde) saw over 20 amendments before it was passed by the 68 votes. Total 3 members voted against this bill during the session.
According to the legislation, tax will be imposed based on income from April onward while the government is expected to take income tax from other individuals beginning from January 2020.
The bill states earnings are inclusive of salary, business profits, revenue generated by leasing movable and immovable assets, dividend, interest, annuity, pension and retirement benefits, salary earned by beneficiaries, technical service fee, commissions and royalties.