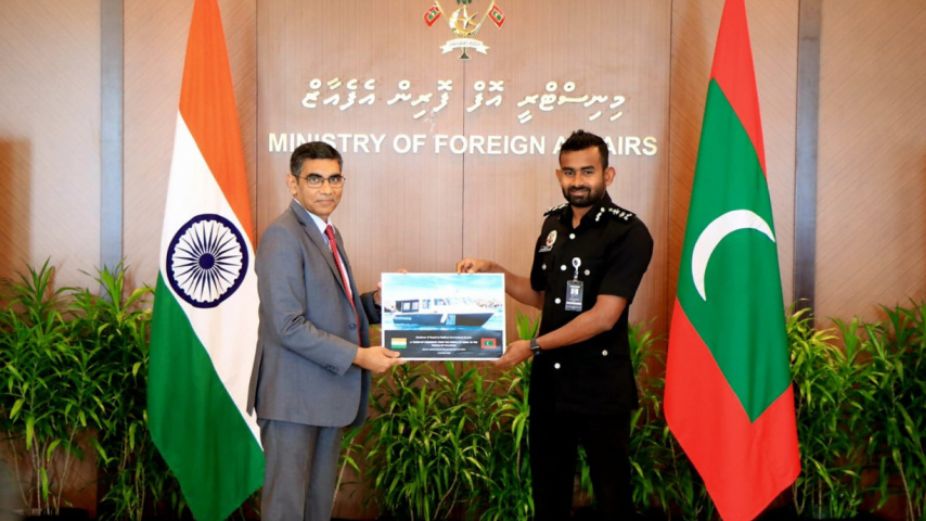 The Maldives Correctional Service has been provided with a speedboat that was purchased with the assistance of a grant from the Indian government.
On Sunday, Indian High Commissioner Munu Mahawar handed over the symbolic token to the Commissioner of Prisons, Ahmed Mohamed Fulhu.
The handover of the speedboat, according to the Maldivian Foreign Ministry, signifies the completion of the project under the grant assistance program offered by the Indian government. The speedboat will be used to ease transportation issues and increase the capacity of the Maldives Correctional Service to carry out its duties in serving the community.
The total budget for the project is MVR 8 million. The first component of the project involved the acquisition of land vehicles, while the second component, which was inaugurated on Sunday, involved the acquisition of a sea vessel.
The project is sponsored through the grant assistance of USD 6.9 million (MVR 106 million) awarded to Maldives by India in March 2019, to promote high-impact socio-economic development initiatives across Maldives.