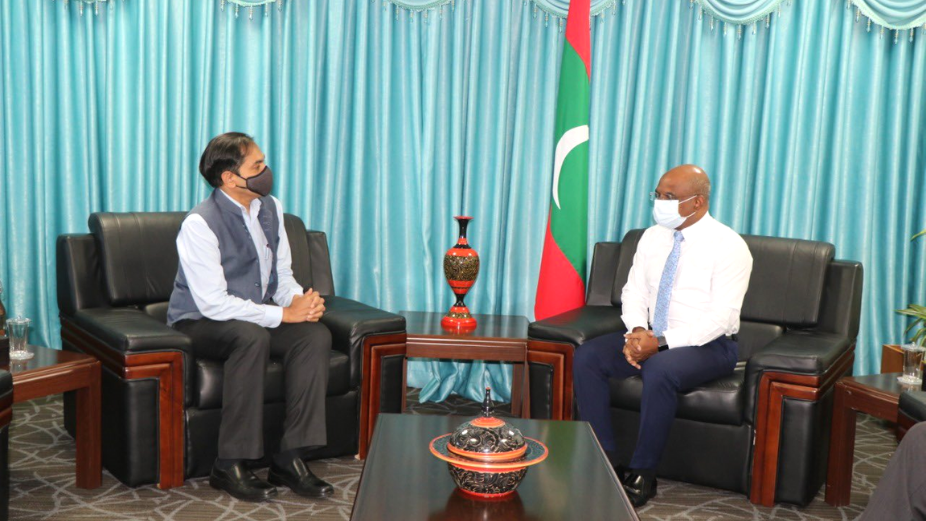 In a statement issued on Sunday, the Ministry of Foreign Affairs revealed that India has announced the decision to ease restrictions for Maldivian business travelers and students, despite the country's border being closed for international travel.
On Sunday, Minister of Foreign Affairs Abdulla Shahid and the High Commissioner of India Sunjay Sudhir sat down to discuss the easing of restrictions. It was revealed that the neighbouring country has eased restrictions for Maldivian business owners, as well as students and their guardians.
Following the meeting, Foreign Minister Shahid took to Twitter to express gratitude to the Prime Minister of India Narendra Modi, and External Affairs Minister Dr. Subramanyam Jaishankar. He also stated that the governments of both countries are working to strengthen people-to-people contact during the new normal.
The government currently issues medical visas for Maldivians who wish to travel for treatment, under special guidelines.
Those who wish to travel to India for education and business purposes must acquire the required travel permit from the Ministry's Consular Department.