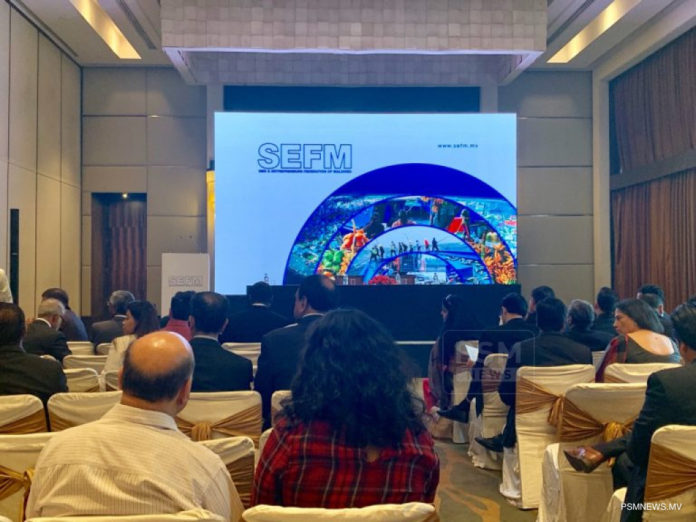 In order to strengthen the relationship between India and Maldives, India Expo Maldives is set to be held in between 6th to 8th August 2019. This expo will be held in Dharubaaruge.
India Expo Maldives would be the first ever expo held to strengthen the economic relationship between India and Maldives. In this exhibition, businesses from India will be able to showcase and market their products and services to Maldivian businesses.
A special ceremony was held in New Delhi, India to launch the brand, India Expo Maldives. The Deputy Minister of Finance Ministry Mr. Mohamed Firuzul Hussain, Ms. Aishath Mohamed, Ambassador of Maldives in India along with the President of the organizer of the expo, Entrepreneur Federation of Maldives (SEFM), Mr. Abdul Latheef took part in the ceremony.