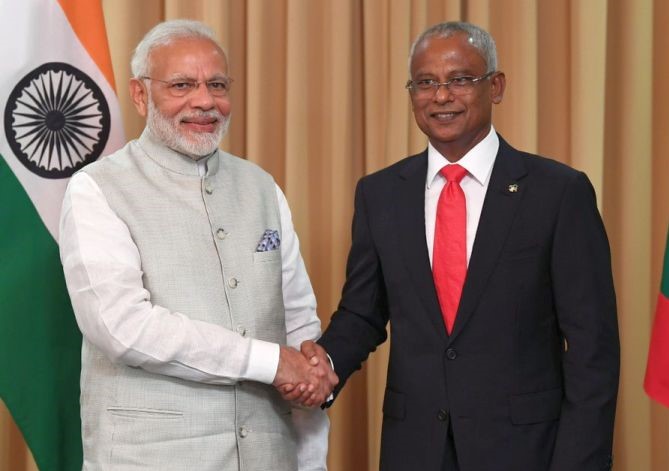 India announced that they are ready to offer 1 billion dollars in loan aid to the Maldives if the Maldives is willing to permit Indian military officers to stay within the country to strengthen the military relationships between both countries.
According to Asia Review, the money will be given to the government before the official trip of His Excellency Ibrahim Mohamed Solih to India during 17th  December of this year. There had also been discussions regarding support for Maldivian budget and some projects during the visit of a Maldivian delegation to India which included the Foreign Minister, Honorable Abdullah Shahid, Finance Minister, Honorable Ibrahim Ameer and Economic Minister, Honorable Fayyaz Ismail.
Media speculate that the loan would be given under a small interest rate. Though India is ready to open up a 1 billion dollar credit line for the Maldives, it isn't yet clear as to under which conditions they are doing so.