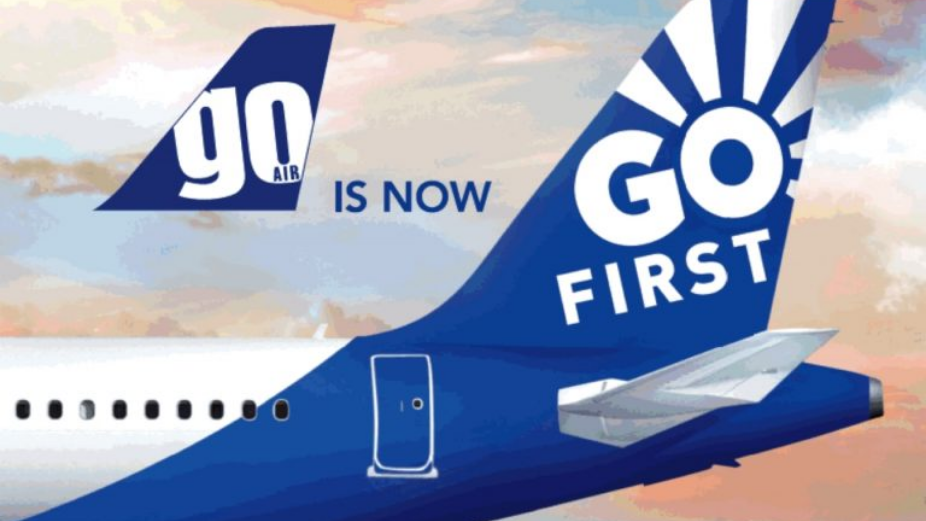 Indian carrier GoAir has renamed itself as Go First, as it looks to become the country's first ultra-low-cost carrier.
The airline is in the process of transitioning all its operations under this new brand. "The combination of attractive airfares, a squeaky-clean flying experience, well-sanitized flights and on-time performance is what Go First is designed to deliver," said Vice Chairman Ben Baldanza. "And that is exactly at the core of our brand and service."
"At Go First, our consumers come first," Kaushik Khona, CEO, said, "Go First sees opportunities ahead. This rebranding reflects our confidence in the brighter tomorrow."
The branding change also comes with a new livery, which will see a sunrise-themed blue tailfin. All of these changes have been made to mark GoAir's shift from a low-cost to ultra-low-cost carrier (ULCC).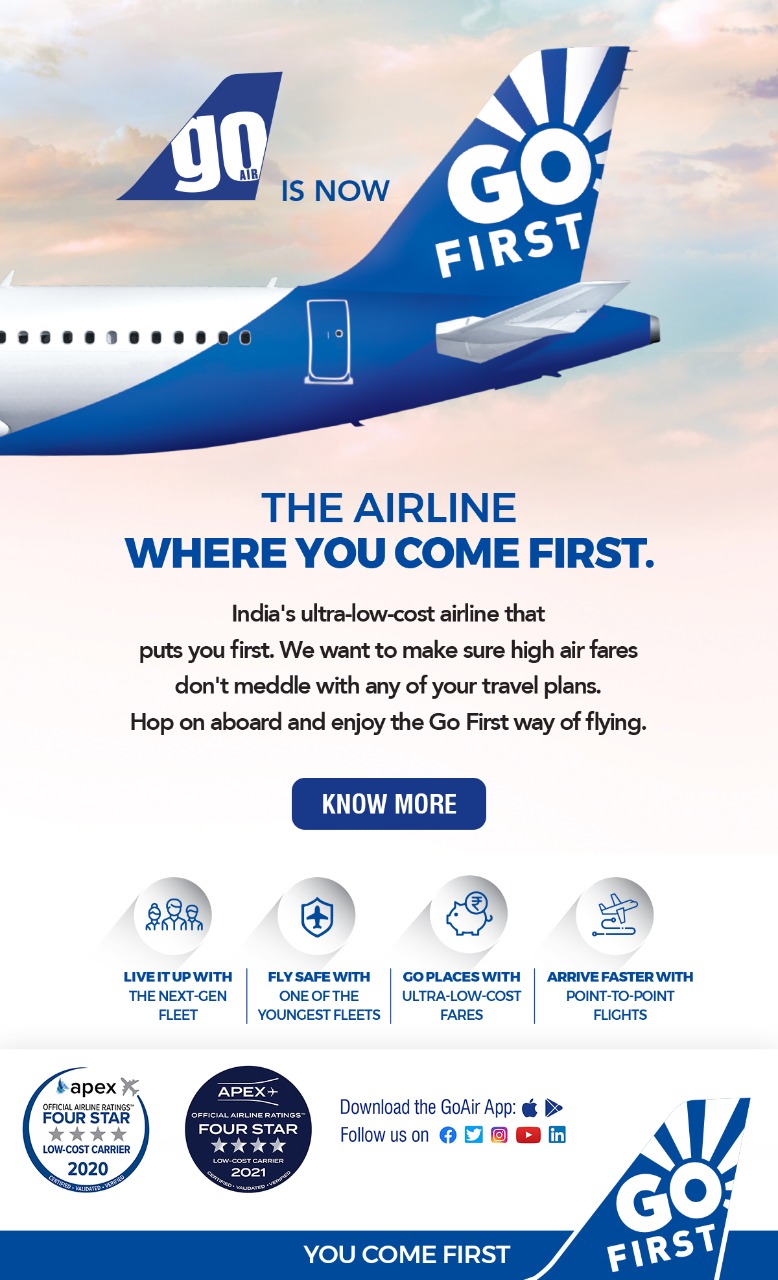 To tide over the impact of the COVID-19 pandemic, the airline is also preparing to go for an IPO to raise funds for its expansion plans. The rebranding comes at a time when the number of air passengers has gone down drastically.
Voyages Maldives is the appointed GSA for GoAir in the Maldives located on Chandhanee Magu, contact details are 301 8877 and goair@voyagesmaldives.com
GoAir was operating daily flights to Maldives with direct routes from the 4 prominent cities in India; Mumbai, Delhi, Bangalore and Hyderabad, prior to the temporary travel ban.
Maldives government issued a temporary travel ban to visitors from South Asian countries since 13th May following the rise in COVID-19 cases in the region. The temporary travel ban was imposed for visitors from India, Sri Lanka, Bhutan, Nepal, Pakistan, Bangladesh, and Afghanistan. The travel ban also applies to travelers who have spent over 24 hours in transit in the aforementioned countries, as well as those who have visited the said countries in the last 14 days.
However, Ministry of Tourism revealed that the temporary suspension of tourist visas for South Asian countries will be reviewed by the end of May and will look into easing the travel restrictions by early June.