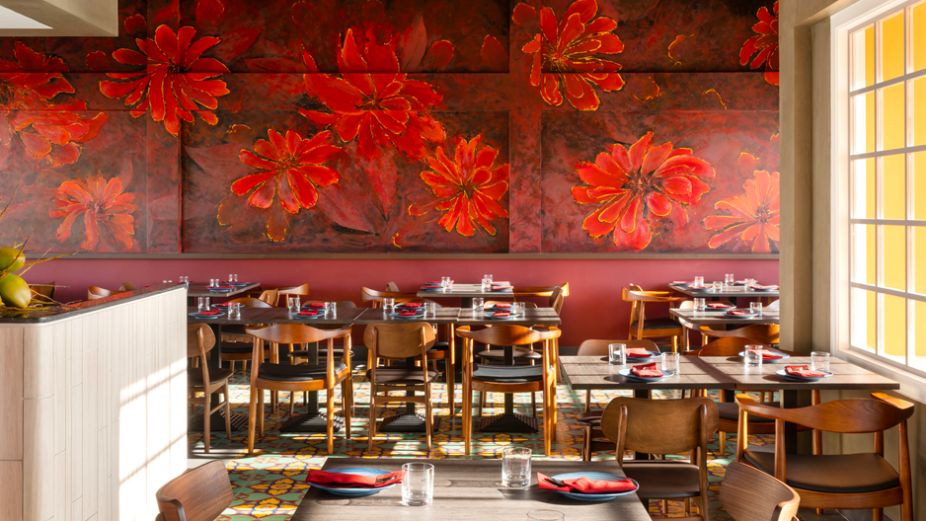 During the holy month of Ramadan, there are various dining options available for those seeking to partake in a delectable Iftar experience for corporate gatherings.
The luxe Maagiri Hotel and Champa Central Hotel, as well as the diverse offerings at CROSSROADS Maldives, JEN Maldives Malé by Shangri-La, and High Tide Restaurant, cater to a broad range of palates. These venues offer a wide selection of dishes, including Mediterranean cuisine, traditional Maldivian fare, and a blend of Asian and Middle Eastern flavours, ensuring that every taste preference is satisfied.
CROSSROADS Maldives
Crossroads Maldives offers a special Iftar menu with a range of dining options at various restaurants, including Hard Rock Cafe, Kinkao Thai Bistro, Kalhuodi and Ministry of Crab, allowing guests to indulge in a variety of mouth-watering cuisines for a unique and unforgettable Iftar experience.
For more information, visit https://crossroadsmaldives.com/marina-events.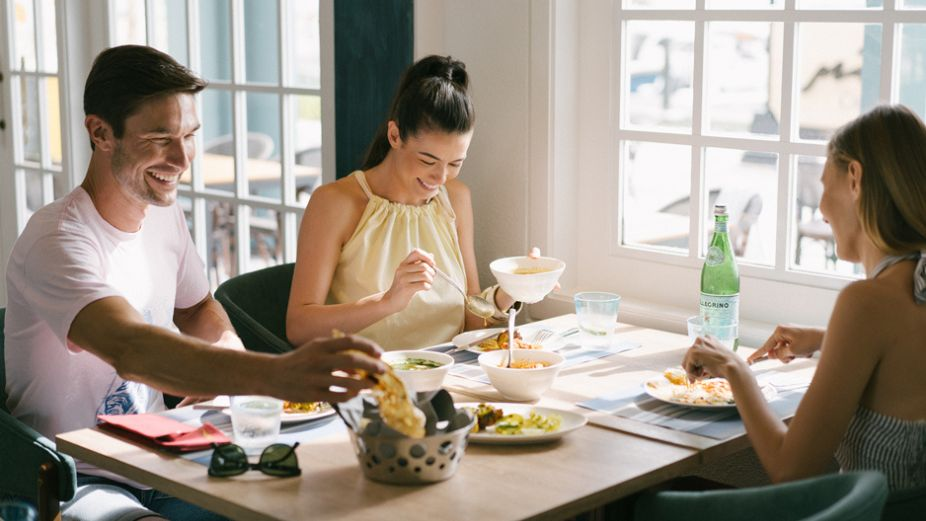 JEN Maldives Malé by Shangri-La
At Hotel Jen by Shangri-La, guests can enjoy a delectable buffet spread featuring a mix of Mediterranean, Middle Eastern, and Asian cuisine for their Iftar at Lime Restaurant, with the chance to participate in a lucky draw for a free stay at Shangri-La Dubai for two people.
For reservations and bookings, please call 330 0888 or email maldives@hoteljen.com.
Maagiri Hotel
Maagiri Hotel is offering a 15% discount on Iftar bookings made for the first 7 days of Ramadan, with an extra pax provided free of charge for groups of 10 or more. The hotel has curated a menu with a variety of local and international dishes, including traditional Maldivian cuisine, Indian specialities, and mouth-watering desserts.
For reservations, call 3318484, 7228484 or email events@maagirihotel.com.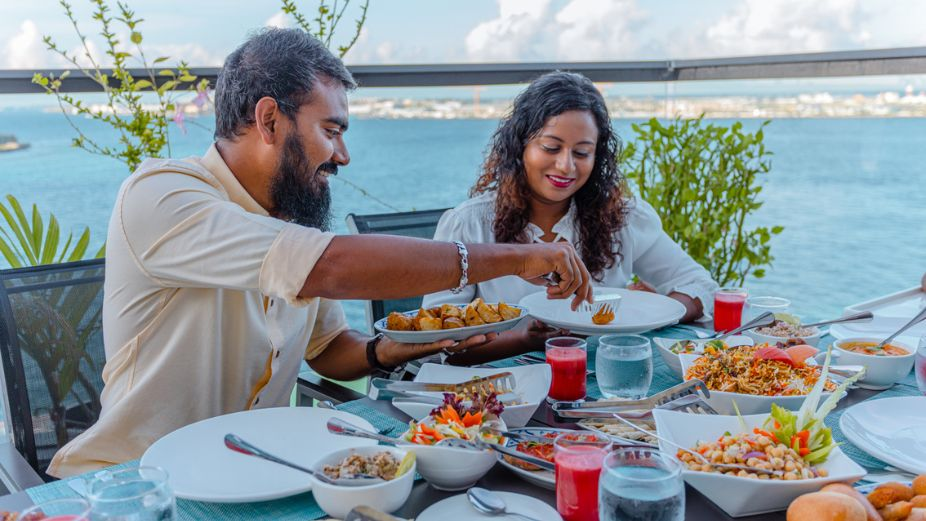 Champa Central Hotel
At Champa Central Hotel, guests can enjoy a true Ramadan experience with their Iftar dining offering, with an additional person dining for free for every 10 guests. Taste various authentic traditional Maldivian dishes with your loved ones and enjoy the beautiful sunset view from their Rooftop Restaurant. Children under 6 years dine for free, while children between 6-12 years get a 50% discount.
For reservations, please call 3317766 or 7968524.
High Tide Restaurant
At High Tide Restaurant, guests can select their preferred Iftar menu from a variety of options including Japanese Sunset, Mediterranean Evenings, and Italian Nights, with all items on the selected menu served per person at their table.
For reservations, please call 3350350 or 7203583.