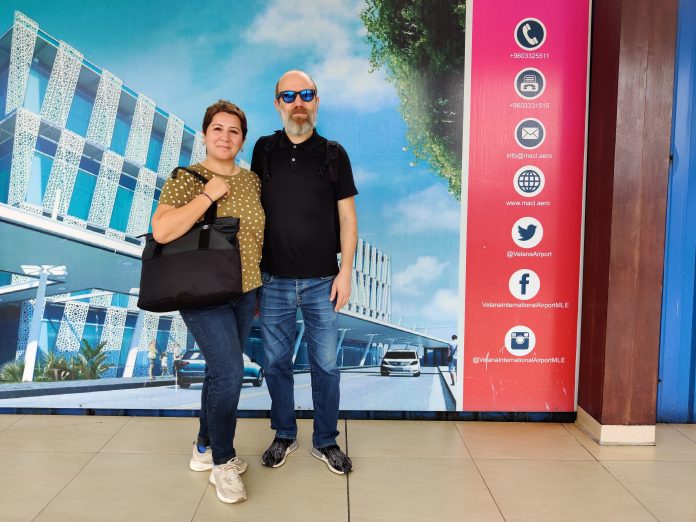 Maldives Marketing and Public Relations Corporation (MMPRC) welcomed influencers from Turkey to the Maldives for a familiarization trip on 26th November 2019. This is the 19th familiarization trip conducted by the corporation for various markets this year.
The Turkish influencers, Mehmet Kırali and Çiler Geçici have years of experience in photography especially focused on destinations. The hosting properties for this trip are Kihaa Maldives resort, Shangri-La's Villingili Resort & Spa and Kiha Beach Dharavandhoo guesthouse. The influencers will experience and capture the culture and other unique features that make up the Maldives.
These experiences will be shared via social media and the coverage is expected to bring forward even more awareness about the Maldives amongst the Turkish population. With a joint count of over a million followers on social media, the influencers are expected to position the Maldives as a holiday gem with new experiences for consumers in Turkey. The trip will conclude on the 30th of this month.
There was a total of 117,619 tourist arrivals in September 2019 out of which 907 were recorded as arrivals from Turkey. Activities are also carried out by MMPRC in small markets such as Turkey aside from rigorous campaigns in key traditional markets, all of which is pivotal in achieving the milestone of the 1.5 millionth tourist this year.
Aside from participating in EMITT 2019 – one of the leading platforms for Turkish and global travel sectors, these trips are part of the many additional marketing activities initiated by MMPRC this year to promote Maldives as a destination.
Similar familiarization trips have also been conducted targeting various media from different countries to promote tourism in the Maldives. Another trip targeting Turkish media is also planned to take place in December this year.