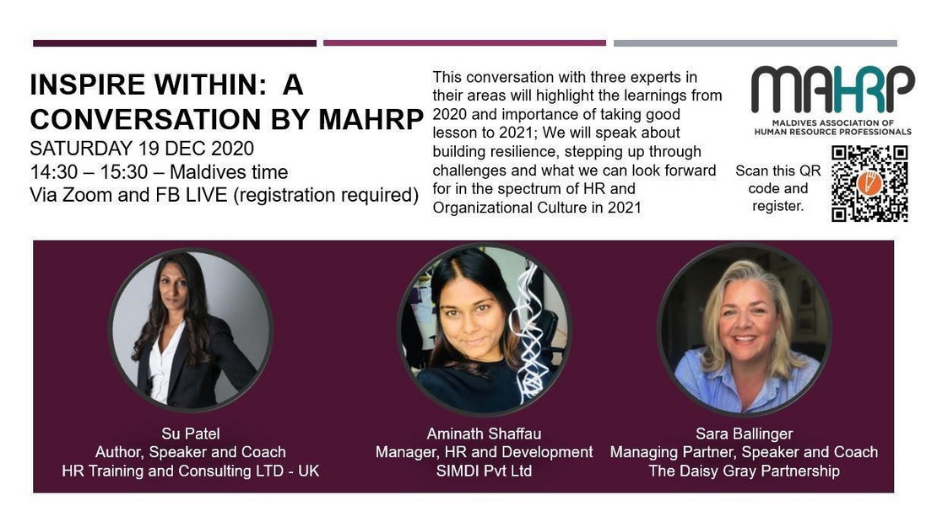 Maldives Association of HR Professionals (MAHRP) is set to host "Inspire Within: A Conversation by MAHRP" on 19th December 2020, Saturday.
The online event scheduled to be held via Zoom and FB Live will take place from 14:30pm to 15:30pm (Maldives time).
Titled as "Inspire Within: A Conversation by MAHRP" will bring three experts in different areas from HR Leadership, Coaching and Mentoring and Empowering a Diversify work culture and highlight upon the learnings from 2020 and the importance of carrying forth good lessons to 2021.
Moreover, it will shed light into building resilience, stepping up through challenges and what to expect from the spectrum of HR and Organizational Culture in 2021.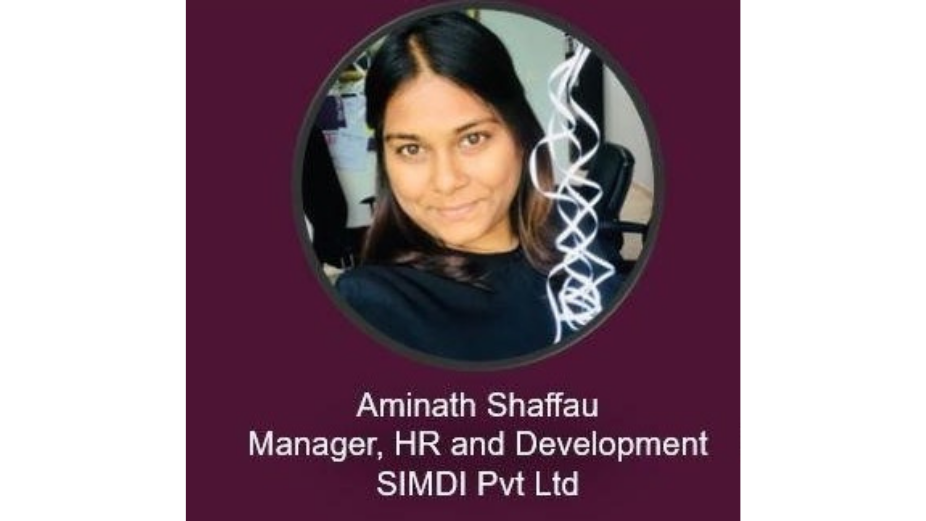 Ms. Aminath Shaffau—Manager, HR and Development at SIMDI is one of the expert speakers for this online event. With over 10 years experience in Human Resources area, Shaffau is one of the leading HR professionals in the Maldives.
Other speakers for the event include Su Patel—Author, Speaker and Coach at HR Training and Consulting LTD, UK and Sara Ballinger—Managing Partner, Speaker and Coach at The Daisy Gray Partnership.
The Maldives Association of Human Resources Professionals (MAHRP) is Maldives's first professional association devoted to human resources and people development. MAHRP intends to provide the most current and comprehensive resources, and to advance the profession by promoting HR's essential, setting professional standards and providing the know-how.