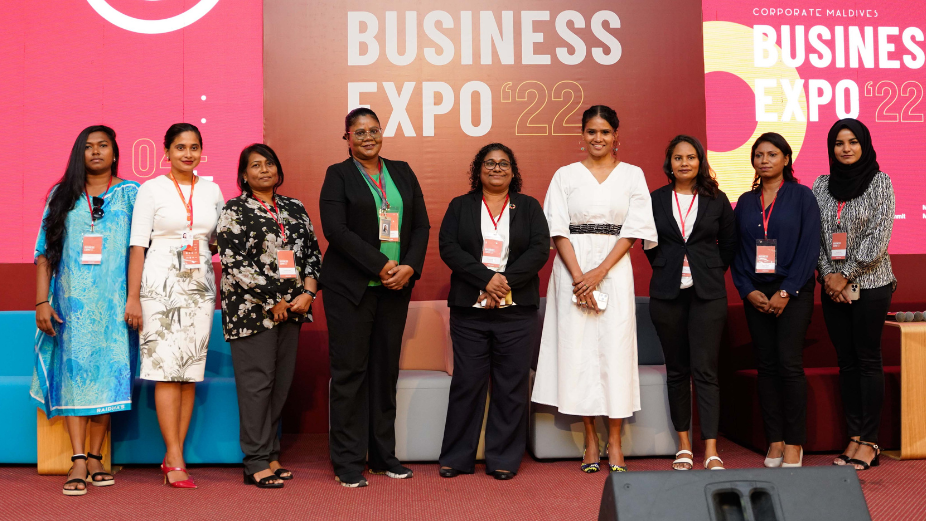 Maldives Women's Summit has been held yesterday afternoon.
The summit, held at Dharubaaruge as part of the Corporate Maldives Business Expo 2022, brought together a community of inspiring and innovative women whose ambitious actions are changing the Maldives at an unprecedented scale.
This year's summit focused on the challenges for women to reach the top of organisations as well as family life and work balance.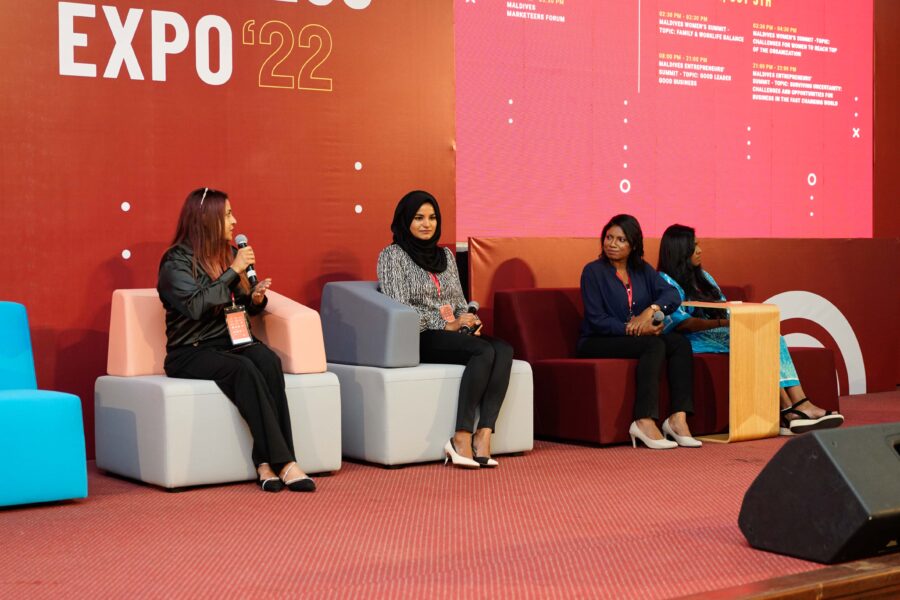 Maldives Women's Summit commenced with a speech by one of the keynote speakers, Aminath Shaly, Human Resource Director at Oaga Resorts focusing on the topic of family life and work balance. This was followed by a panel discussion for this topic. Panelists included Yashfa Hassan, Director of Retail at the Marina @ CROSSROADS Maldives; Dhiyana Afeef, Head of Customer Care at Ooredoo Maldives; and Ishana Waleedh, Director at Symphony. 
The second keynote speaker Dr. Zakiyya Moosa, Dean, Center for Research and Innovation, Avid College talked about the challenges for women to reach the top of organisations. The second panel discussion included Aishath Shahudha, Deputy Chief Statistician of MBS; Haneefa Hilmy, Owner of HenSheMaldives; and Hazrath Hussain, Director, Legal & Company Secretary, at Dhiraagu.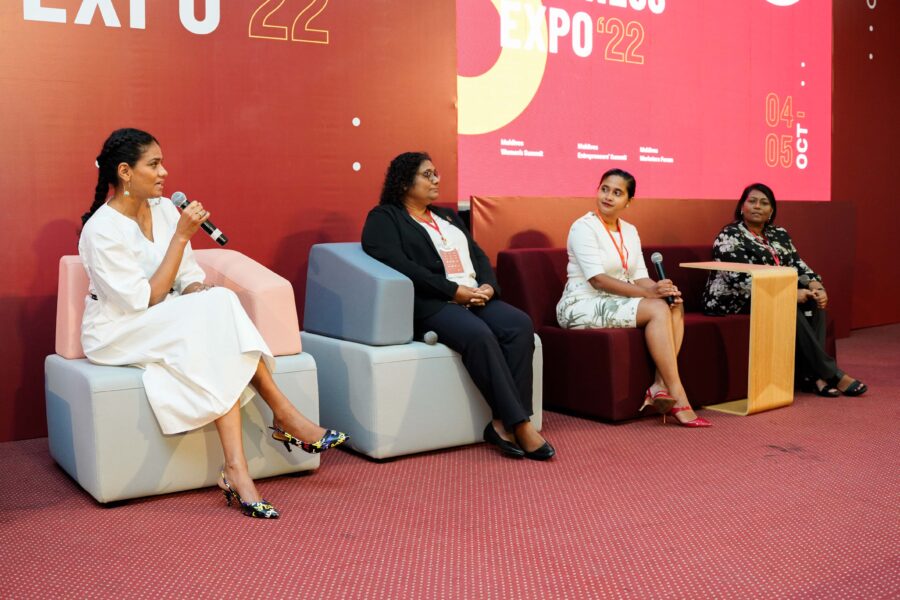 The summit offered a platform intended to empower women, women-led organisations & SMEs, providing them with a zone to interact, network and share their success stories and challenges during their career path.