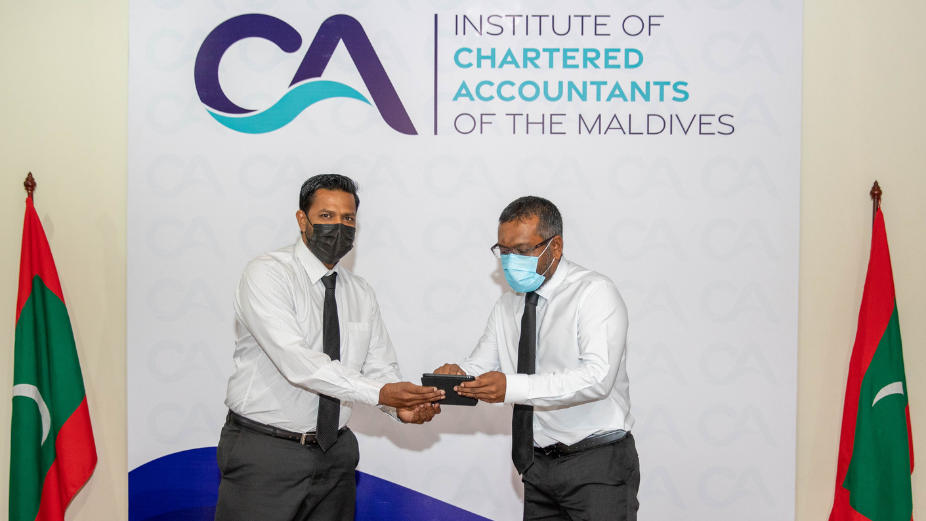 Institute of Chartered Accountants of Maldives (CA Maldives) launches its logo and website at a special event held this morning at the Auditor General's Office. The logo and website were unveiled by Minister of Economic Development Mr. Fayyaz Ismail. The Economic Ministry has been a prominent key partner working with CA Maldives.
Speaking at the event Vice President of CA Maldives Mr. Hassan Mohamed highlighted the commendable developments brought to the accounting profession in the Maldives by CA Maldives since its establishment in September 2020.
Further to this, Hassan noted the efforts made in providing CPD opportunities for the working accountants and holding career guidance programs for secondary and higher secondary graduates. With the aim of training and attracting potential workers to the field, the career guidance program has been held for 212 schools of the Maldives with over 4000 students' participation. 
While briefing local media, Fayyaz highlighted that 4500 foreigners are currently working in the accounting profession. Therefore, the Ministry's goal is to work with CA Maldives to create more opportunities for locals in this profession.