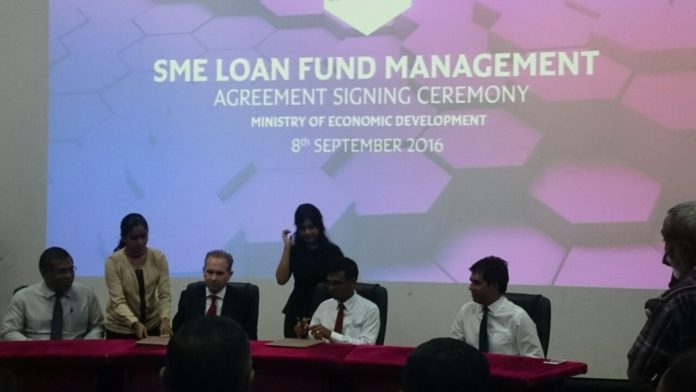 Loans given for small and medium businesses, called SME loans, have had its interest rate decreased by 2% from 9% to 7%.
Speaking at ceremony held at Seneco Hall in then National Radio building, the economic minister, Mr. Mohamed Saeed, stated that this was done as per the request of his Excellency President Yameen, and he wishes to give small businesses a chance to grow and it is one of the key components of the president's meticulously thought out business model for the country.
The loans were given in accordance to the Small business law of the country. Over 61 businesses have received the loan. This includes 18 businesses in open category, 8 in the service sector, 14 in transportation, 11 in the tourism industry and for 1 business in waste management. 500,000 Maldivian Rufiya is given for individuals and 1.5 million Rufiya is given to a company in accordance to the law.
The loans are to be paid back in full in six years time and a grace period of one year is given to the businesses. Furthermore, the loans would be given out as soon as the Eid holidays are over.