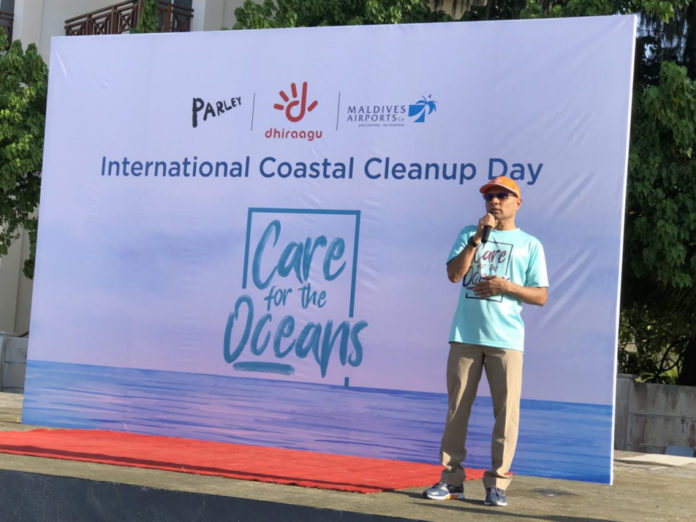 Dhiraagu, Maldives Airports Company Limited (MACL) and Parley Maldives hosted a large cleanup for their employees to celebrate the International Coastal Cleanup Day in the Maldives.
Over 200 employees took part in this clean up. Centurion, Moodhu Bulhaa, Dive Desk, Divers Lodge and Dive school also engaged in the event.
The cleanup took place in the southern area of Hulhumale' and 1200 meters was covered by the companies. 1.5 tonne of plastic was collected by the teams and was handed over to Parley Maldives for recycling purposes.
A representative of Dhiraagu noted 'the main purpose of the cleanup, is to engage people to remove debris and decrease ocean pollution and to create awareness about the problems its causing'.
Dhiraagu has been working on its campaign "For the Oceans", an international movement against littering the oceans with plastic bags in collaboration with international environmental protection organization Parley for the Oceans and local NGO BEAM.
"For the Oceans" campaign urges the reduction of single-use plastic bags and instead opt for reusable bags.