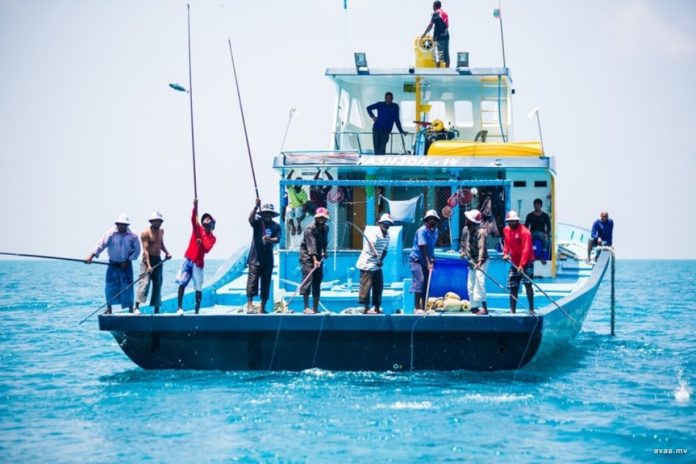 According to statistics reports by the Ministry of Fisheries and Agriculture, prices for fish have risen in the Maldives fish export market during the previous month.
The statistic shows that the prices has risen up in Japan, Thailand and Spain.
Fish prices in the Thailand market was MVR 23,310 per ton during May 2018. However, the prices have now increased to MVR 27,756, which is a 16.67% increase. Tuna prices have increased to MVR 154.52 per kg in the Japanese market, which is a 5.64% compared to previous month's MVR 154.52 per kg.
In addition to both these markets, Spain has also seen a rise in the price of fish. Whilst the yellowfin tuna is currently priced at MVR 239.96 per kg, this was 33 percent increase compared to the previous month's rates for yellowfin tuna in the Spanish market.
Although the fish prices have increased in the international markets, fish prices have reduced locally.