International Water Day 2019 celebrations were held at Alif Alif Mathiveri on the 22nd of March 2019. The slogan for this year was "Leaving No One Behind" and several schools of Alif Alif atoll participated in the festivities.
The celebration was held as a fair to create awareness on water. The Minister of Environment, Dr. Hussain Rasheed Hassan was the guest of honor of the fair along with the representative of World Health Organization (WHO), Mr. Arvind Mathur.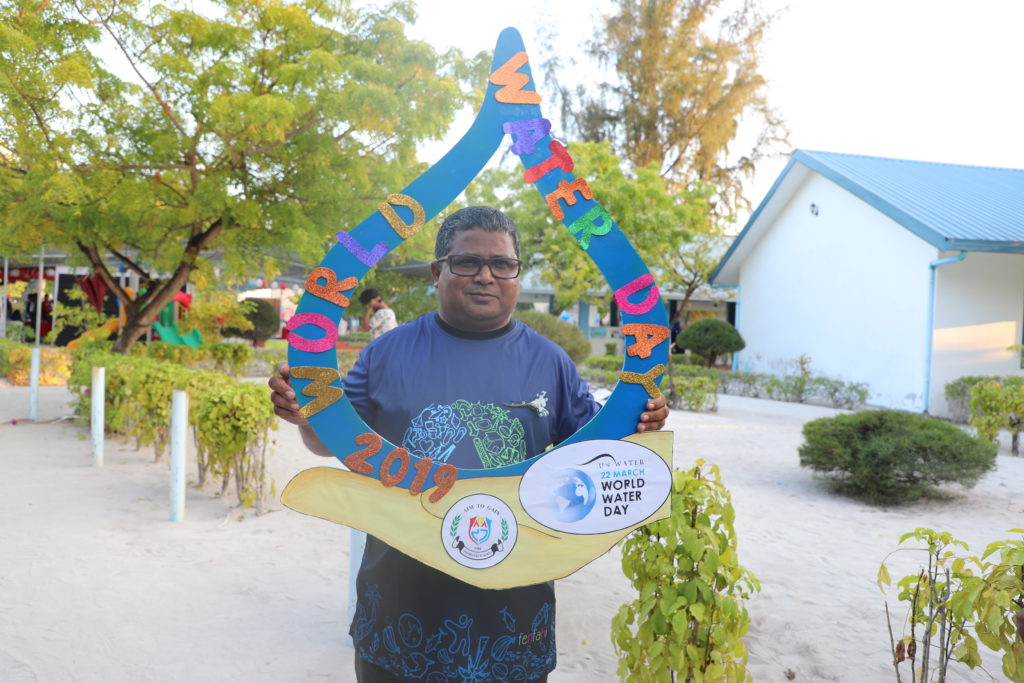 In this fair, there were individual stalls of schools that took part where they had activities related to issues such as, preservation of water, conservation of water and ways on how to make water last for a long period of time. The schools that took part include Himandhoo School, Maalhos School, Bodufulhadhoo School, Thoddoo School, Rasdhoo School and Ukulhas school.
The fair was held with the support of Alif Alif Mathiveri council, Mathiveri School and different organizations in Mathiveri along with other Schools of the atoll.