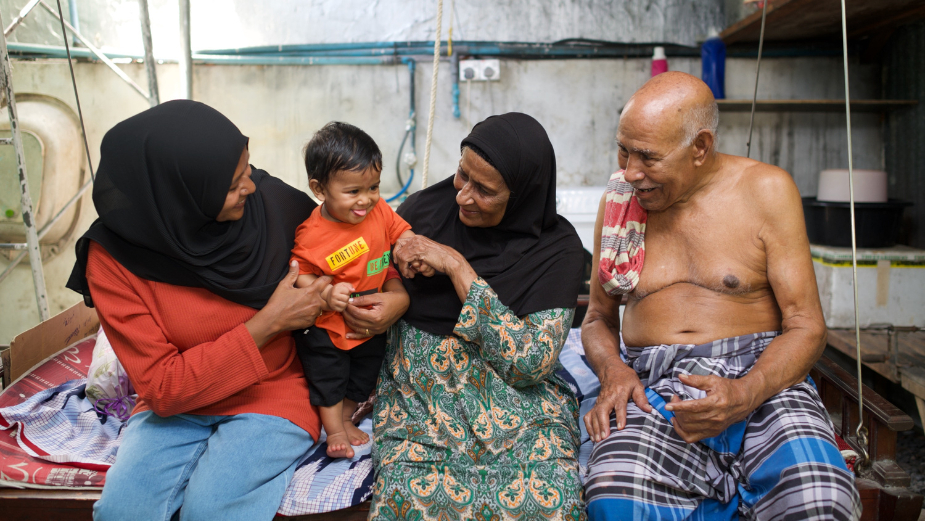 Written by: Kunle Adeniyi, Country Director Kunle Adeniyi of UNFPA
In the Maldives, we stand at an intriguing demographic juncture, experiencing a demographic transition where our labour force cohort is larger than the number of young and elderly dependents. Yet, we see signs of an impending shift towards an ageing population.
Our latest population census, conducted in 2022, offers valuable insights into our country's demographics, social conditions and economic landscape. With a population of 515,122, out of which 132,371 are foreign nationals, urban living predominates, and we find 41% of our populace concentrated in the Greater Male' region.
Despite boasting a high literacy rate of 98.4% among individuals over the age of 10, unemployment poses a challenge, particularly among our youth. The tourism sector, our largest economic contributor, primarily employs foreign workers, with Maldivian residents making up only 30% of the workforce. A gender disparity is evident with women consisting of a mere 3% of the tourism workforce and only 49% participating in the labour force.
Amidst these numbers, stories of resilience stand out. Women like Shadhy are leveraging skill development opportunities to build financial independence. Nashima, a bus driver, is challenging gender norms, inspiring more women to break barriers and explore diverse opportunities. Their narratives point towards the importance of economic empowerment and gender equality.
Shadhy from Anbalange working on a jewellery piece.
© Shaari
However, the demographic pattern of the Maldives also reveals significant gender imbalances. In V. Thinadhoo, for instance, there are 295 Maldivian men for every 100 Maldivian women. This contrast is indicative of how internal and international migration can feminize or masculinize certain islands.
The current situation raises the question of how policies in smaller island nations can alleviate the care burden on women while ensuring opportunities for young and elderly dependents. This question becomes even more critical considering the total fertility rate in the Maldives stands at 1.7, prompting us to ask: Does everyone have the right to choose the number and spacing of their children?
Proper policies can enable individuals, families and societies to navigate challenges and seize the benefits of population ageing. Empowering women is vital in this process, as it positively impacts whole families and future generations. When women are empowered, whole families benefit, creating a ripple effect that extends to future generations. By investing in every stage of life, from childbirth to adolescence to adulthood, we can foster healthy and active ageing, benefitting not only women but entire countries.
Maisha and Naif playing with their newborn baby.
© Shaari
Let's challenge ourselves to ask new questions about population data – questions that revolve around inequality, rights, and choices. Who has these rights, and who doesn't?
The population is about people. Evidence shows that individuals and societies flourish when they are provided with opportunities, good health, education, and the ability to exercise their rights. The stories shared here may not be common narratives, but they represent the stories we hope to make the norm.
In our rapidly evolving world, where work commitments often overshadow personal lives, we recognise the need to rebalance and prioritize our overall well-being. Celebrating this year's World Population Day, let us embrace the infinite possibilities that lie within each and every individual, regardless of their gender, age or background. Let us reflect on the importance of investing in every age, beginning at childbirth. 
Editor's note: This article is in partnership with UNFPA.