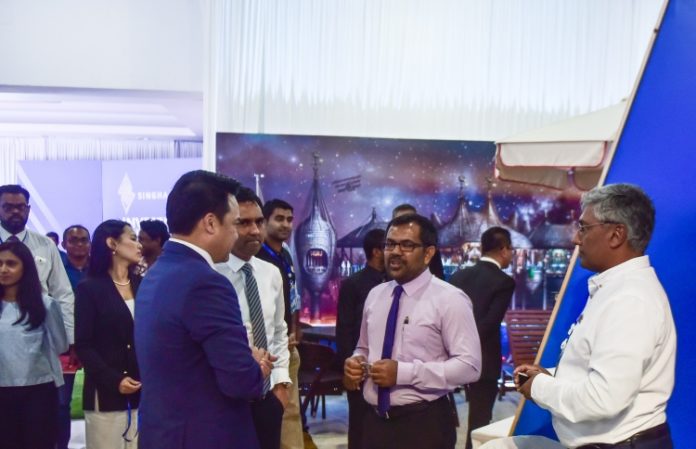 More than 15 local and international investors attended an open house event held on 17th January 2018, at Malé National Art Gallery organised by Singha Estate Public Company Limited, a leading Thailand-based real-estate developer, in connection with the development of the Emboodhoo Lagoon: CROSSROADS.
The Investment Retail Opportunity event brought together 15 international retail stores, Health & Wellness, and Food & Beverage, including Mango Tree Bistro, Indus, Kenny Rogers Roasters, NaRaYa, and Divana Spa. Premium brands represent attractive opportunities for franchise investment at the Emboodhoo Lagoon project, otherwise known as Crossroads. The project will soon become the first ever multi-island, integrated leisure and entertainment destination in the Maldives.
Crossroads is set to redefine the Maldives' tourism experience and stimulate the country's economy. The project is responding to the rapidly growing demand of the international family-leisure market while embracing the "One Island, One Resort" concept. Crossroads will also offer exciting, new career opportunities.
"Singha Estate places a great emphasis on business synergy and strong asset diversification. We believe that crossroads presents an attractive investment opportunity for local and international investors," Chief Investment Officer of Singha Estate, Mr Thiti Thongbenjamas expressed. He also said that the project will open up new market segments tapping mid-market and family with its unique selling points as the first multi-island integrated leisure and entertainment destination.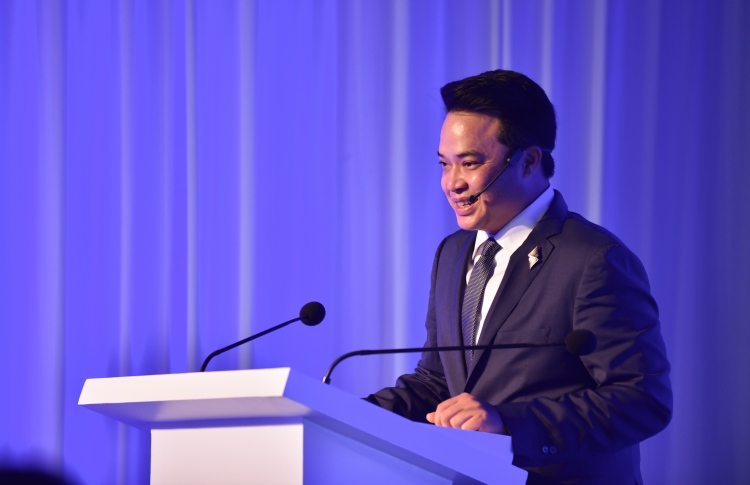 Singha Estate PLC is a leading Thai real estate developer focusing on business expansion and investment via land purchases in high-potential locations and quality project development under the "Best in Class" concept in tandem with investment, joint investment, and M&As of businesses or assets with high-growth potential. For more information on the Emboodhoo Lagoon: CROSSROADS project, please visit singhaestate.co.th/crossroads.