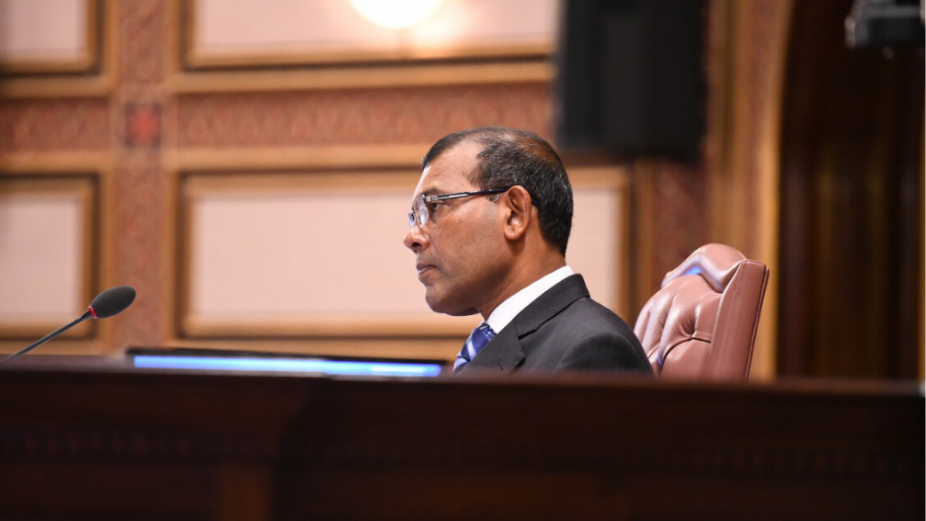 Parliament Speaker and Former President of the Maldives, Mohamed Nasheed has said that local banks will need to weigh in on the bankruptcy bill that has been proposed to the Parliament before an ultimate decision can be made. The bill will also need to undergo translation from Dhivehi to English, he added.
The insolvency and bankruptcy bill was submitted to the Parliament by Mohamed Rasheed, MP for Fuvahmulah North constituency. During the following debate, Speaker Nasheed stated that due to the bill's highly technical nature, it would be best to discuss it with local commercial banks that operate across the Maldives.
"Considering all the technical aspects of this bill," said Speaker Nasheed, "I think that commercial banks in the Maldives should be invited to examine it, to see what their thoughts are."
Although the bill primarily outlines bankruptcy regulations for sole proprietors, it was stated that if the court rules as such, companies will also then be able to file for bankruptcy.
In the Parliamentary debate yesterday, Nasheed also expressed his concerns regarding the challenges being faced by banks in selling leveraged collateral, resulting in a spike in interest rate.
According to him, there are now about 70 islands in which resort development works have begun and then stopped. He claimed that in each of those islands lies a debt tied to some bank or the other.