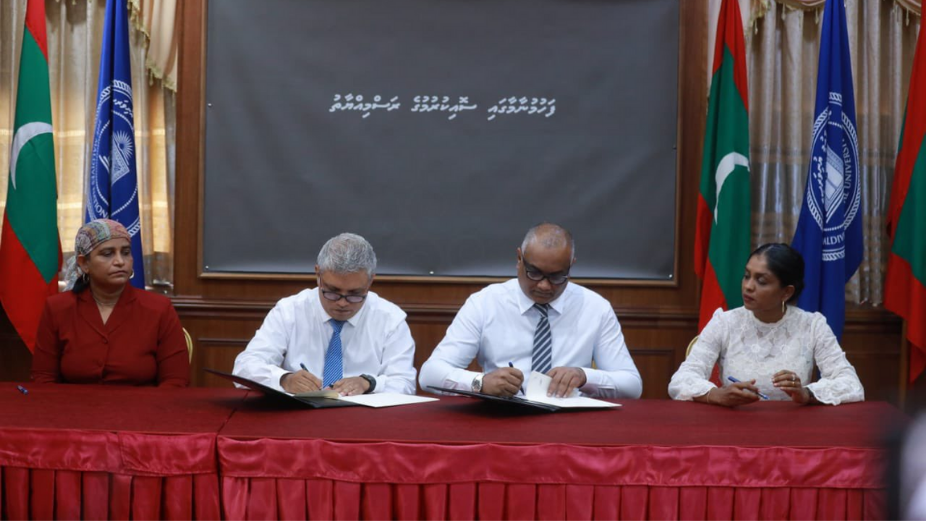 A Memorandum of Understanding (MoU) has been signed by Island Aviation Services Ltd. (IAS) and Maldives National University (MNU) to establish a flight training school.
In a signing ceremony held earlier today at MNU, the agreement was signed on behalf of IAS by the company's Managing Director Mohamed Mihad, and on behalf of MNU by the university's Deputy Vice Chancellor Hussain Haleem.
During the ceremony, Mr. Mihad stated that the new flight school will be training students to perform other aviation-related roles apart from pilots.
Additionally, Mr. Haleem stated that teaching will commence by the end of the year, and that the school's first batch will consist of 30 students. He added that the school will provide placements for 80 students annually, and that priority will be given to those who are currently doing flight training but have not finished their course.