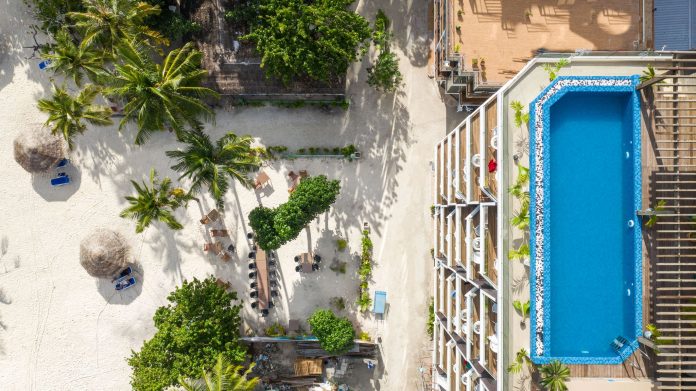 This is a series focusing on the islands of Maldives, not limited to guesthouse islands but delving even into the untouched regions across the country to bring to you the true beauty of Maldives and its colourful stories.
A decade ago, the mere mention of Maldives often elicits cries of "but that's too expensive!". The picturesque tropical scenery, bountiful white sandy beaches and the vast expanse of the beautiful, blue Indian Ocean was once reserved for the well-heeled. Tourists were only confined to the realms of luxury resorts, which naturally embraced privacy and ensured it by design. The average daily rate of USD$1000 for one night stay in a Maldivian resort deterred numerous potential tourists away from achieving their dream.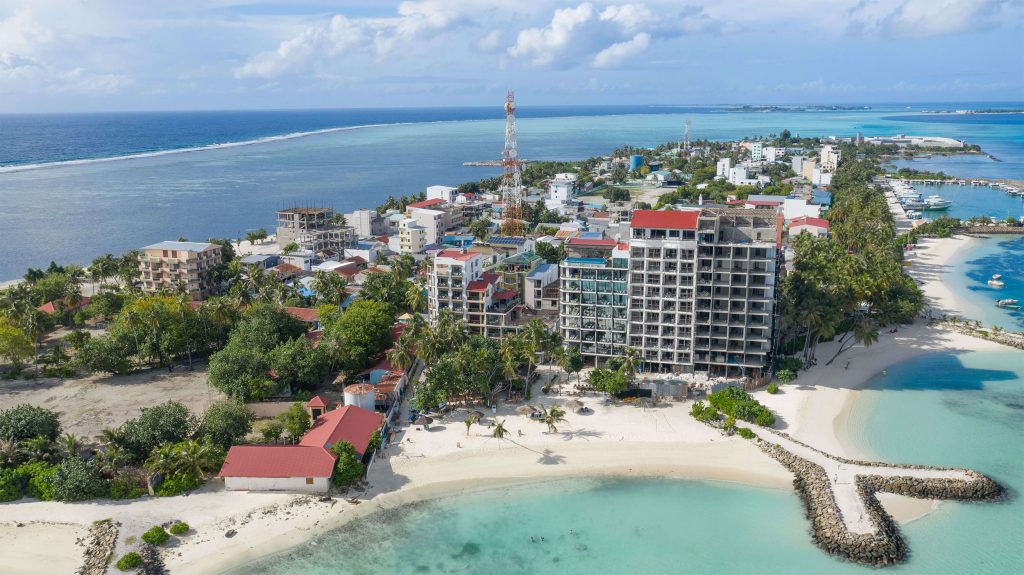 Maldives is an island nation comprising 1190 islands, of which only around 300 are inhabited. However, these islands were barred for tourists except for day visits during resort excursions for a long time. As time went by, the tourism industry in Maldives envisaged a massive revolution. The new government with their liberal policies permitted the opening of guesthouses (an informal name given for small scale establishments which provide lodging and food for tourists). This phenomenon sparked the inception of local tourism in the year 2010, paved the way for several local islands to open up for tourists. The success of local tourism boosted tourist arrivals into the country at a tremendous pace. Islands which were once calm, fishing villages were transformed into whimsical and exciting hot spots for tourists. One of the most prominent islands in the local tourism game has to be undoubtedly – Maafushi.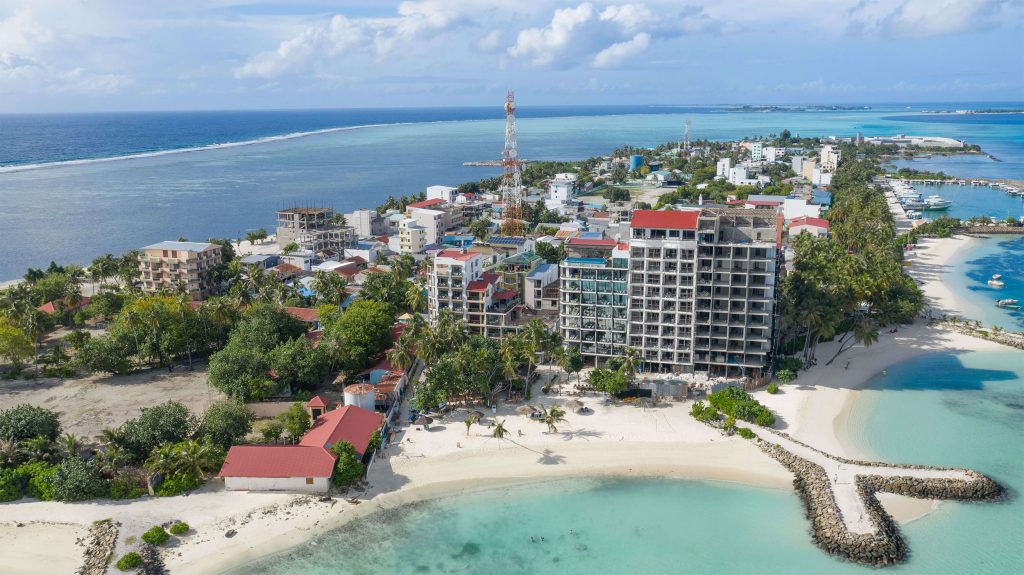 Maafushi is located in South Malé Atoll, approximately 27 nautical miles away from the country's main hub – Velana International Airport. This translates into a traveling time of about 30 to 40 minutes on a speed boat or 1 hour 30 minutes on a local ferry on a good day, making the island basically a stone's throw away from the main airport. The name "Maafushi" might sound very exotic to most foreigners, but it simply means Big Island in Dhivehi. Maa, meaning "Big" and Fushi, meaning "Island". Even though the island is 1.28 km in length and 0.26 km in width, with a population of about 4000 residents, it is considered big in comparison to most local inhabited islands in Maldives. Hence, the name.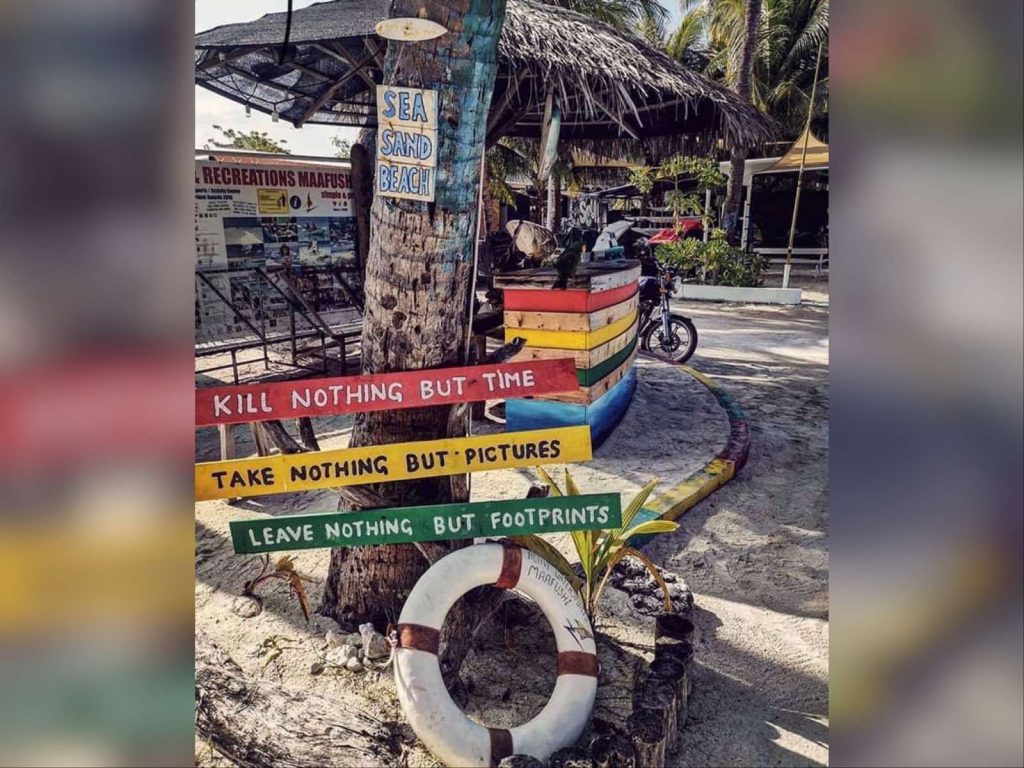 Delving into the history of Maafushi, the island used to be a traditional fishing village. Back in the day, Maafushi was the epicentre of a burgeoning fishing trade with skilful fishermen who sold their catch to the wealthier residents in Male'. Both the young and old men start their day at the crack of dawn, setting off to sea on their dhonis (fishing vessels) and returning with their hard-earned catch around sunset. The womenfolk would stay back doing their everyday duties and wait for the men to return with their catch which they would use for their own meals to feed their families. What was left from the daily catch would be converted into dried and smoked fish, which was also a major source of export and income for the island. However, during the 21st century, the scene started to change slowly. Maafushi became a major stopover point for tourists from nearby resorts, as island hopping and a trip to a local inhabited island became a popular excursion allowing tourists to experience the local culture of the Maldives first-hand. The island quickly became a popular hotspot for such activities and as a result, numerous souvenir shops and beverage shacks started to sprung throughout to cater to the growing demands of souvenir shopping.

Today, the setting is very different. From humble beginnings, the island has become the pioneer of the Maldivian local tourism industry, Maafushi could be described as the Maldivian equivalent of Phuket or Bali. The island is the perfect haven for budget-friendly tourism. The sights of approximately 60 accommodation establishments ranging from multi-storey luxury four-star hotels to boutique hotels to small scale lodges are scattered throughout the island. These hotels and guesthouses enable a tourist to obtain a holistic, authentic Maldivian experience without blowing a hole in the bank account, as the average daily rate is on the fine lines of USD$50 – USD$100 per night. Restaurants serving delectable, international fare are omni-present in the island. Whether you are craving for a hot plate of Chinese style seafood noodles, or an American style steak with potatoes or a Baked Lobster, Maafushi has got you covered. A trip to Maafushi doesn't leave you confined to spending the days tanning yourself on the beach. Several excursion centres with gleaming signboards offer a wide spectrum of activities such as snorkelling with sharks, fishing trips, and trips to the virgin sandbanks, all of which are designed to kick start your day in a Maldivian setting. Five-star diving centres accredited by PADI – The Diving Association are at your service to take you to the wonderful underwater world, to showcase the mesmerizing creations of mother nature. Prepare yourself for an exhilarating adventure on the water, with a wide variety of watersports available to choose from. All of it available at reasonable prices; a far cry from the hefty charges of luxury resorts.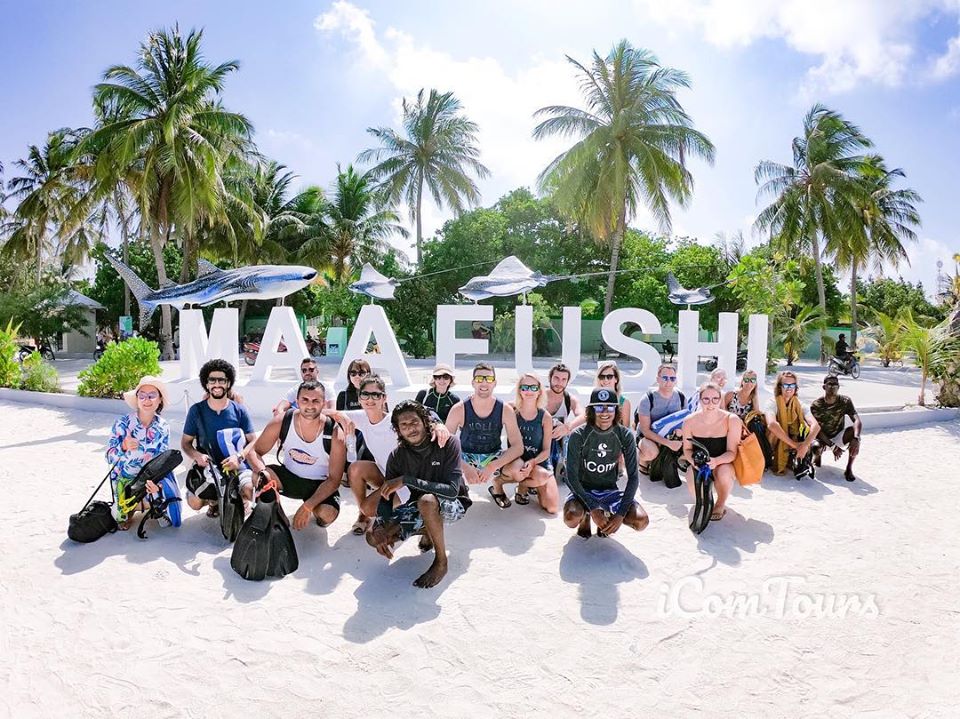 Strolling along the streets of Maafushi is akin to experiencing a real life "Alice in Wonderland". Although, you might not see a talking Cheshire cat and trees made out of candy, the natural beauty and tourism scene will emanate the feeling of being in a wonderful paradise. Maafushi proudly boasts a vast stretch of beaches with white sand. This co-exists in line with a breath-taking expanse of the Indian ocean which exhibits crystal clear waters in multifarious hues of blue. The pristine blue skies and crooning birds are all part of this tropical escapade. The above-mentioned factors are complemented with the positive, friendly and demure demeanour of Maafushi residents. It is customary to receive a friendly smile along with a "hello", "ciao", "good morning/afternoon", or even a similar greeting in your own language, as many locals in the tourism industry are able to speak several languages such as Chinese, Italian, French, German and Hindi. It is normal for one to worry about finding places to obtain essentials, having to skip a workout or running out of cash while on vacation. Fret not! Maafushi is the island home to an array of high quality ancillary services. Air-conditioned convenience stores selling a wide range of international products ranging from branded cosmetics to snacks are found every nook and cranny of the island. A fully fledged gym with the latest equipment welcomes all tourists without a monthly membership. The Bank of Maldives branch located at the end of the island hosts an ATM which accepts major international credit cards, eliminating the fear of being caught cashless. Relax comfortably and enjoy a rewarding sun-tanning session with compliments from nature in Maafushi's own Bikini Beach – a designated area of the beach whereby you are allowed to wear your bathing suit.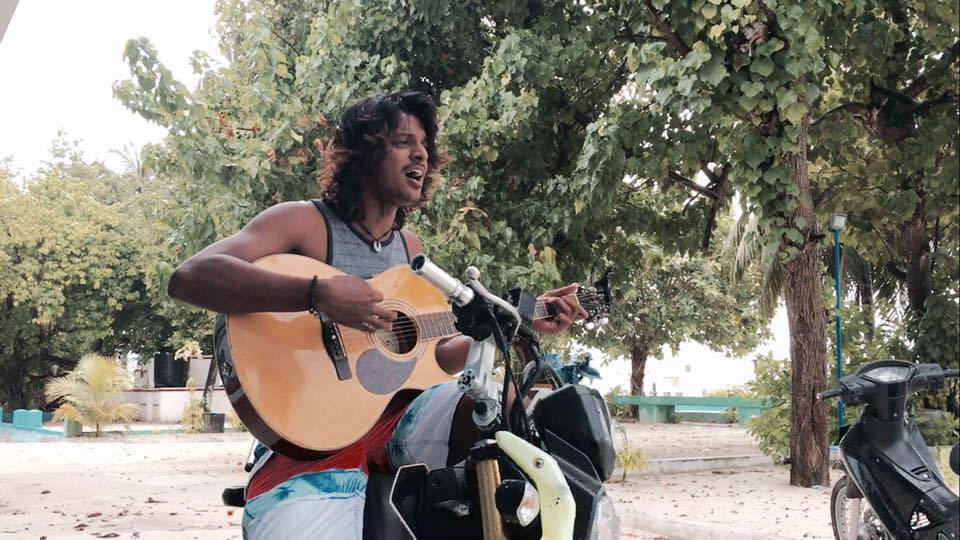 A vacation to the Maldives doesn't have to be limited to luxury water villas or beach bungalows. Today, visiting Maafushi has become a major item to tick off in bucket lists for every tourist who visits Maldives. Luxury, serenity, adventure – all at a bargain. Day by day, tourists who spend their vacation in Maafushi increase tremendously along with their fair share of adventures. Let Maafushi be your next holiday destination. Whether your motive is to relax or to have adventure and fun, you will not be disappointed. It is time for you to book your ideal holiday in Maafushi!