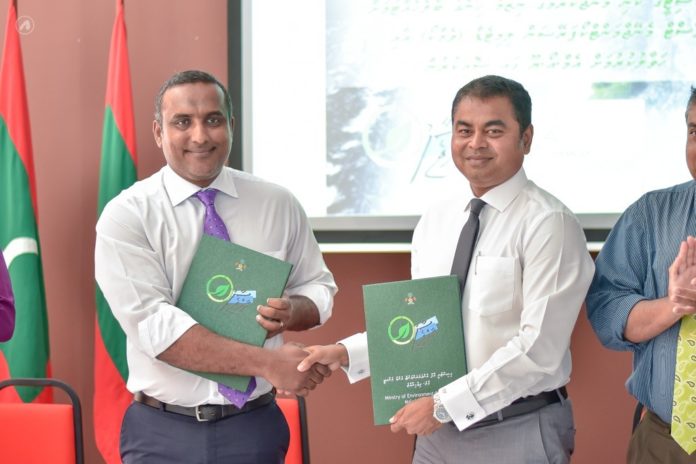 The Minister of Environment and Energy, Thoriq Ibrahim have stated that they are preparing to establish "Island Waste Management Centers" in each and every island of Maldives by the end of next year.
According to Thoriq, this plan will be implemented under the recent "Comprehensive Waste Management" policy of the government. Individuals will be given the relevant training on waste management system; moreover, recycling process will be carried out too.
Minister Thoriq stated that in order to achieve this plan, the help and support of the whole public will be vastly required including individuals, councils, associations and the government by working together to achieve this.
Minister Thoriq have assured the public that by the end of next year 186 island waste management centers will be established throughout Maldives.