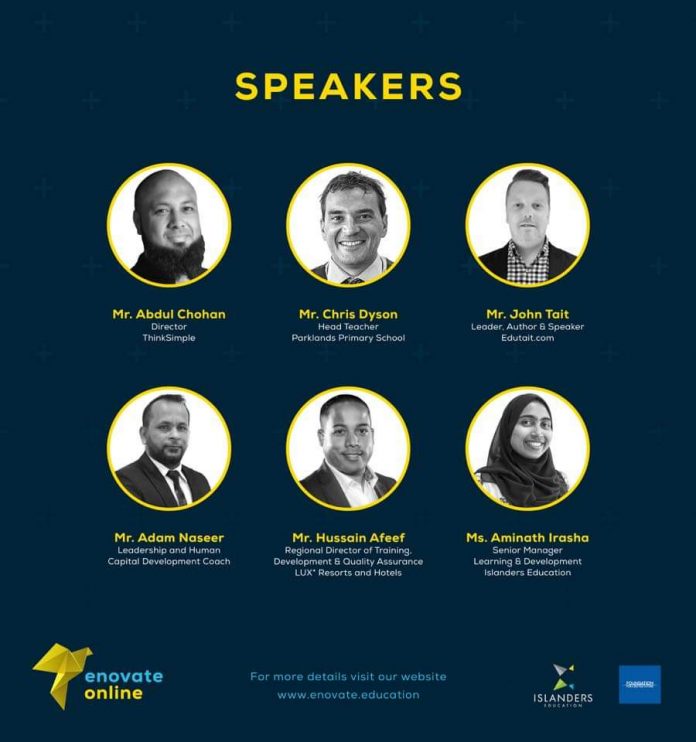 For the first time in Maldives Islanders Education is holding a series of webinars for the school communities, in the name of Enovate Online.
They have started the webinars as with the current COVID-19 pandemic, the economy is adopting remote teaching and learning. Hence, Islanders Education will be holding their annually held symposium online with free access to all teachers, parents, and students.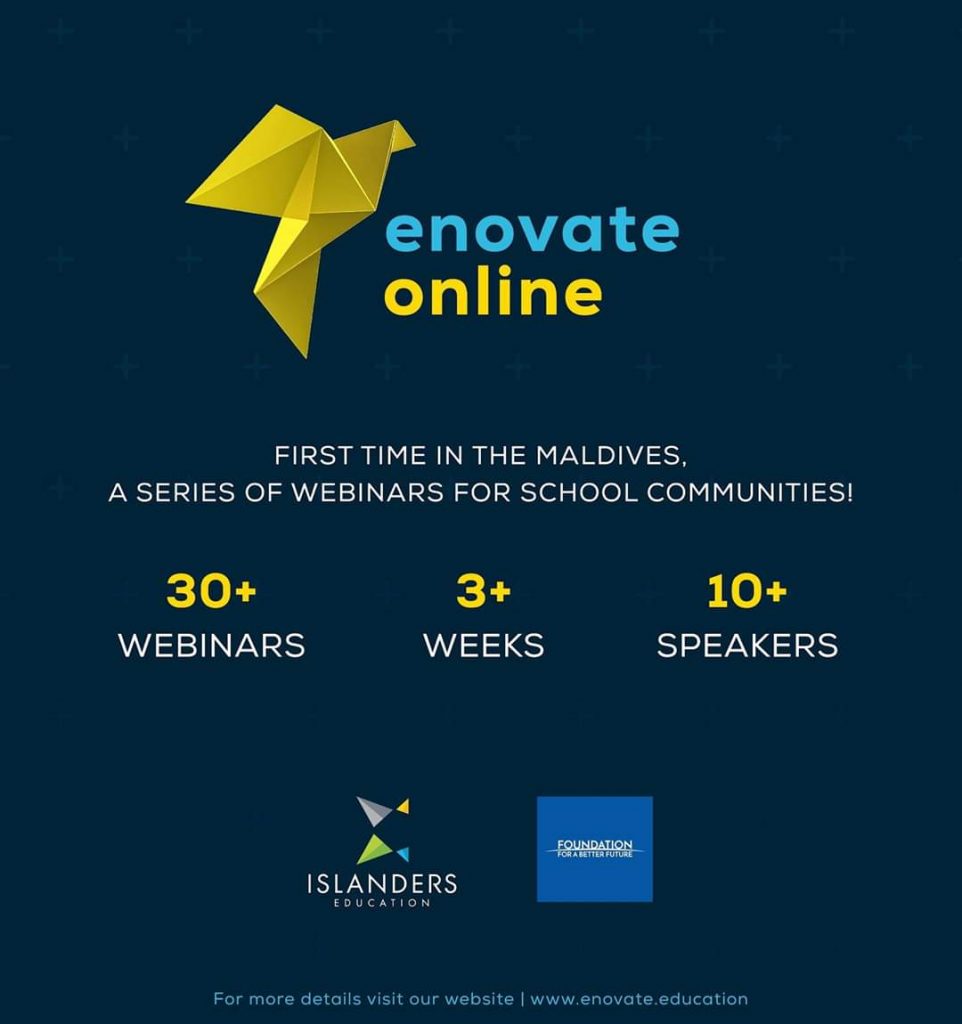 The speakers of the webinar are Director of Think Simple Mr. Abdul Chohan, Head Teacher of Parklands Primary School Mr. Chris Dyson, Leader, Author, Speaker of Edutait.com Mr. John Tait, Leadership and Human Development Coach Mr. Adam Naseer, Regional Director of Training, Development & Quality Assurance of LUX Resorts and Hotels Mr. Hussain Afeef, and Senior Manager of Learning & Development in Islanders Education Ms. Aminath Irasha.
More information about the webinars and to register, interested parties can visit its website www.enovate.education.