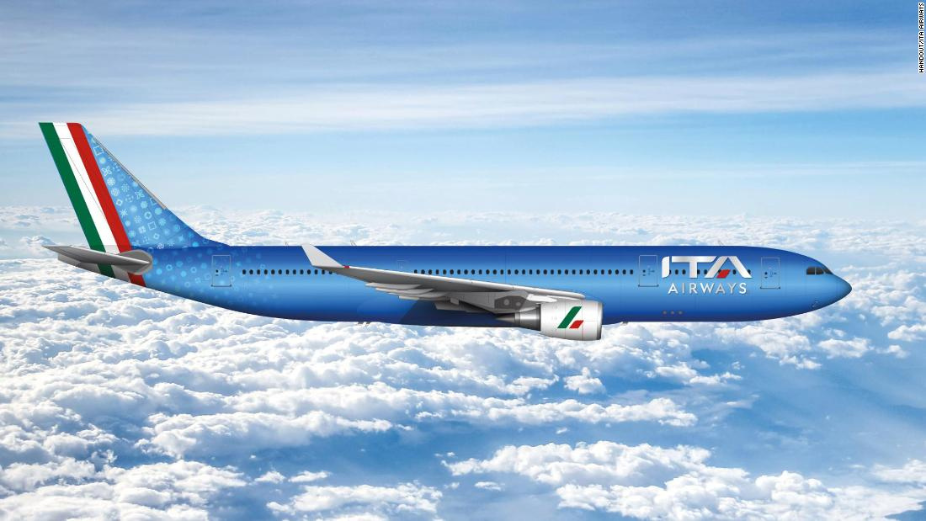 Italy's national flag carrier,  ITA Airways has announced that it will commence flight operations to the Maldives on 17 December 2022.
ITA Airways will operate flights between Rome and Velana International Airport (VIA) seasonally until 26 March 2023. ITA Airways will operate thrice weekly until the 22nd of January and then will reduce to 2 times a week from the 23rd until the end of the winter schedule.
With the establishment of lights, ITA Airways will be able to transport European holidaymakers from dozens of European destinations through its hub in Rome to the Maldives.
Italy was ranked as one of the highest market share to the Maldives prior to the COVID-19 pandemic. The number of tourist visits from Italy significantly decreased following the COVID-19 pandemic but has been on the rise since they were given green light to travel to the Maldives since last September. As per the latest statistics published by the Tourism Ministry, Italy is currently ranked in the fifth place of top 10 markets with over 49,000 tourist arrivals recorded so far this year.
Tickets can be purchased at the ITA Airways website or through the company's call center, travel agencies and airport ticket offices.