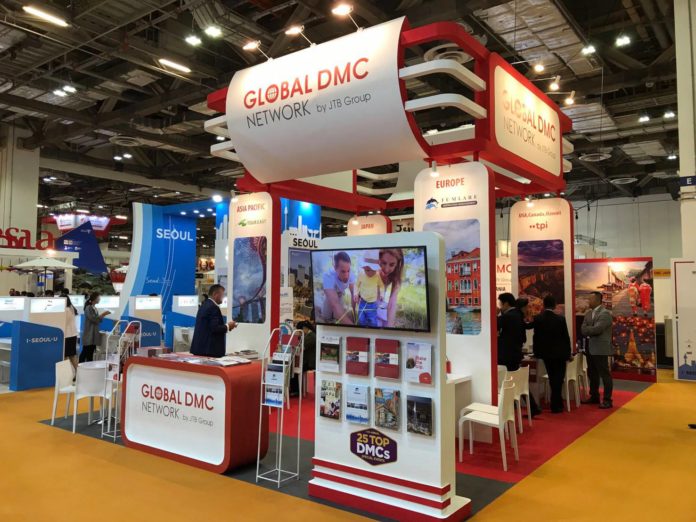 Leading global travel agency JTB Corporation is leveraging on growing demand in the Asia-Pacific region with its 12-member Global DMC Network. Seven of its members are exhibiting at ITB Asia 2018, including Kuoni Global Travel Services (GTS), which joined the network last year. 
After strengthening its inbound business to Europe with the acquisition of Kuoni Global Travel Services, it is now working to develop more products and strengthen expertise in Asia. Abrar Uppal, senior manager, global business, shared that its members were here to grow both inbound and outbound business.
"We are strong in having Asia as a source market with JTB and Tour East, while members like Kuoni and Tumlare also send customers here — mainly to Japan and China." Kuoni is offering mini group tours throughout South-east Asia, while JTB Global Marketing & Travel Inc. is showcasing shorter tours for those visiting Japan for the Rugby World Cup and 2020 Tokyo Olympics and Paralympic Games.
The company's 2018 revenue is estimated to reach US$2.5 billion with 5,000–5,500 programmes held per year throughout the world. According to Euromonitor predictions, inbound travel to the Asia Pacific region reached 316 million trips in 2018 and will increase by 12 million per year past 2021.
Source: Travel Weekly Asia