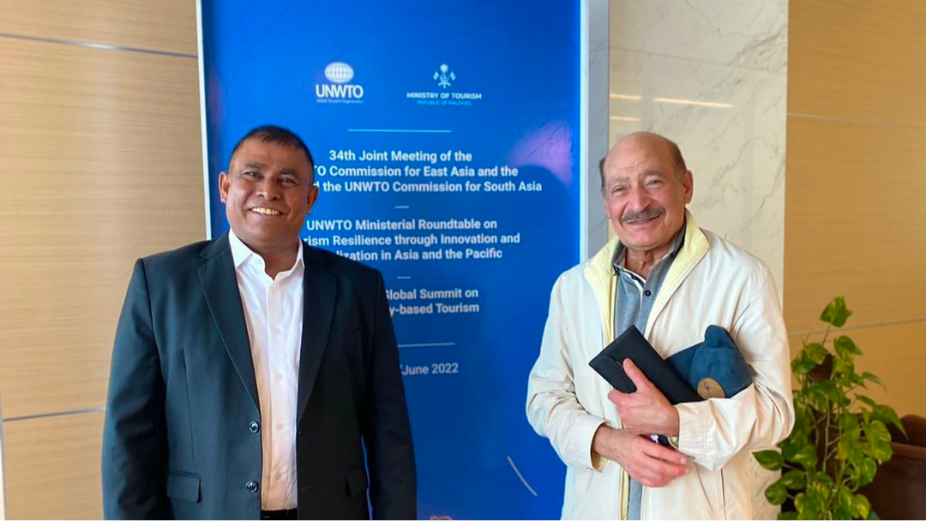 Jafar Jafari, a tourism expert, arrived in Maldives on Saturday to attend as keynote speaker for United Nations World Tourism Organization (UNWTO) Global Tourism Summit, set to begin at Crossroads Maldives this week.
Jafari is set to address as keynote speaker at the inaugural session of summit. He was welcomed by Tourism Minister Dr. Abdulla Mausoom and officials upon arrival at Velana International Airport this Saturday.
He is a Professor of Hospitality and Tourism at the Department of Hospitality and Tourism at University of Wisconsin-Stout, USA. His contributions to the academic community span international boundaries and institutions.
In addition to research and teaching, Professor Jafari holds numerous editorial board positions and has established foundational journals, books, and networks within tourism studies.