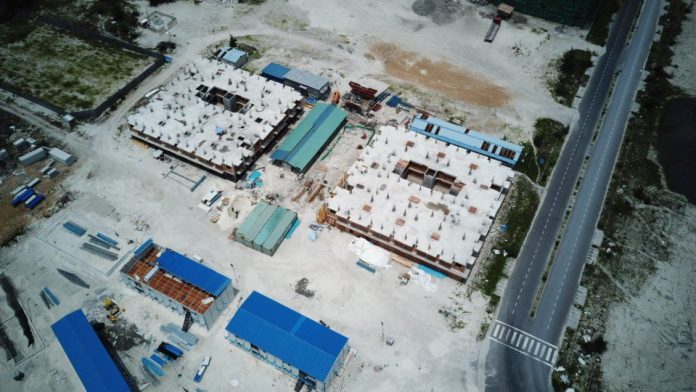 Housing Development Corporation (HDC) has revealed that STO Hiya temporary Quarters at Hulhumale' Phase 2 are reaching completion with the support of Beijing Urban Construction Group (BUCG) and Jausa Construction.
HDC has revealed that around 53% of the project has been completed, and it is expected to be completed by 18th May.
The two-block quarter will provide accommodation to 1292 expatriate workers living in congested living spaces. This project includes 6 buildings with 1 mess room and 1 toilet block.
HDC has appreciated the services and support BUCG and Jausa Construction has provided to the corporation in its mission to safeguard the community.