JCC has announced that they will be closing JCC showrooms until further notice.
JCC has temporarily closed its showrooms as a precautionary measure for the global pandemic COVID-19. Also, in regard to support governments and HPA's efforts to contain the virus.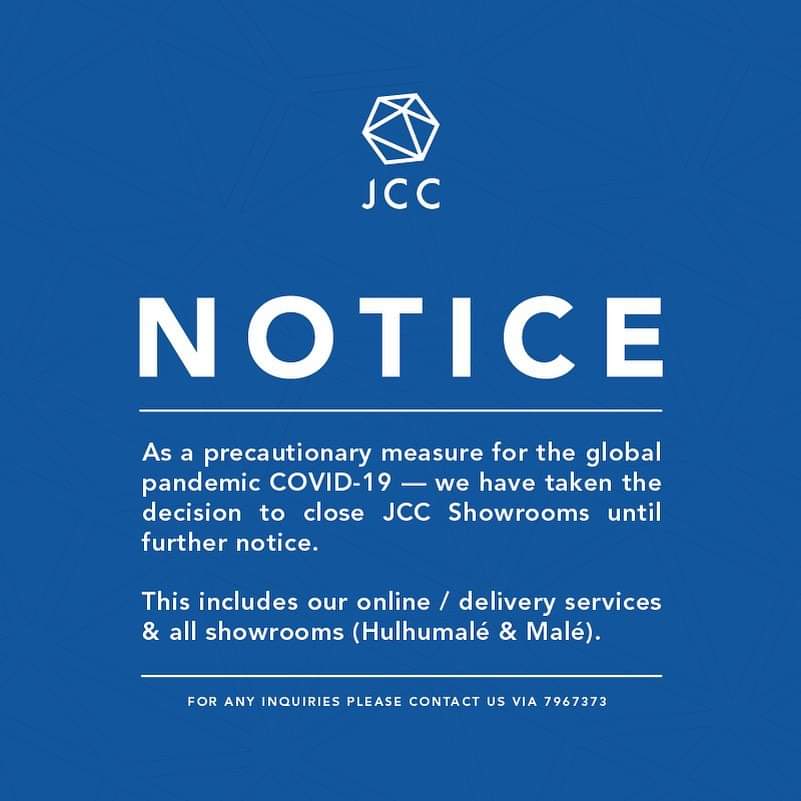 JCC has also stated that they will not be providing any online or delivery services until further notice.
All showrooms of JCC including the Male' and Hulhumale' will be temporarily closed.
JCC advises its customers to contact via 7967373 for any inquiries during this time.