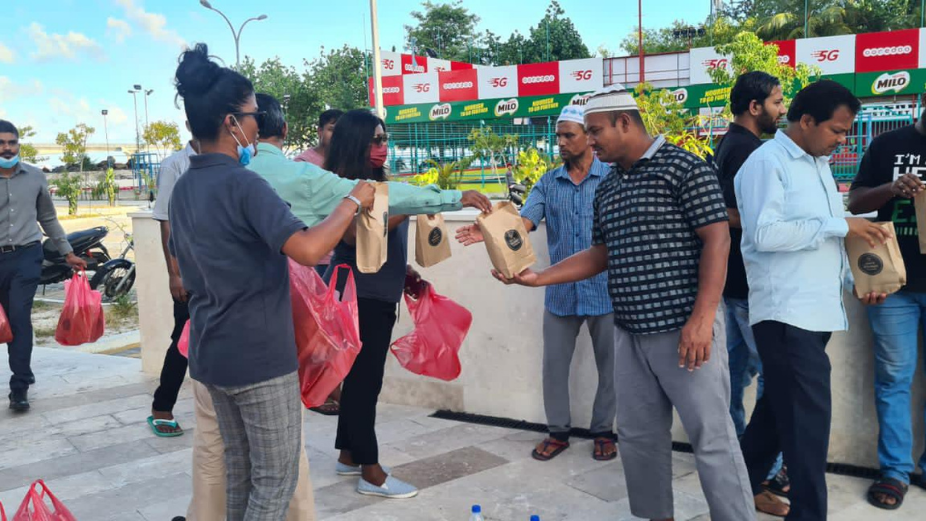 JEN Maldives Malè by Shangri-La in partnership with Maldives Aerated Water Company (MAWC) has donated more than 500 meals during this holy month of Ramadan.
"At JEN, we are committed to supporting the community, and we are pleased that our team took this initiative during the auspicious month of Ramadan," said Brice Lunot, General Manager of JEN Maldives Male by Shangri-La. In the spirit of Ramadan, JEN Maldives gave back to the community and donated meals to individuals in need during the holy month.
Within five days, the team at JEN Maldives Male' by Shangri-La visited different key prime locations in the capital city Male', some of them being the main mosques where many gather for prayer and breakfast. The team also visited the local fruit and fish market for Iftar meal pack distribution.
The food was specially prepared by the chef's team at JEN and packed by staff who volunteered for this project, while MAWC sponsored the drinks that were given away with the food packs.