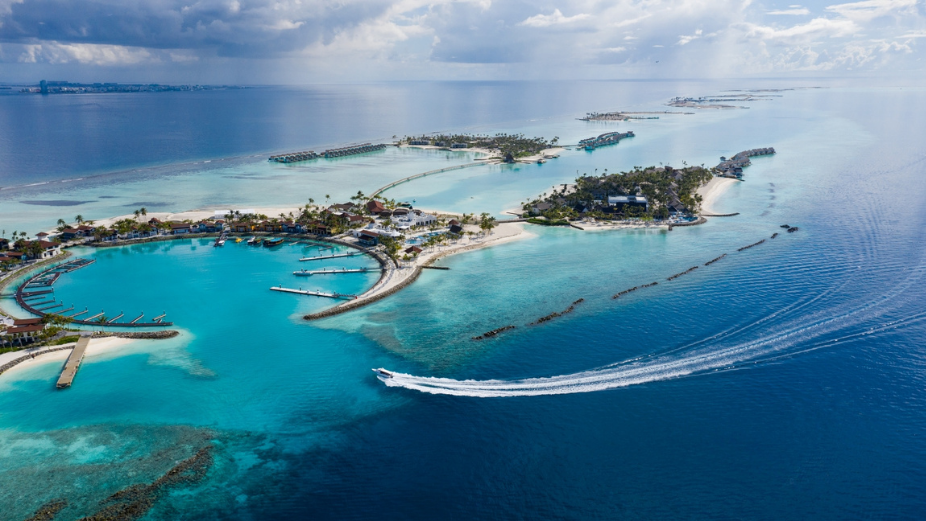 Singaporean real estate company JLL Hotels and Hospitality Group has been mandated for the collective or individual sale of five islands of Crossroads Maldives. The islands developed by the reclaiming of land in Emboodhoo Lagoon, is situated in South Male atoll, a 15-minute speedboat ride from Malé and Velana International Airport.
JLL Hotels stated that these islands represent an exceptional opportunity for investors to acquire and develop a resort, or resorts, to their own bespoke specifications and secure a foothold in the resilient hotel market of the Maldives, one of the best performing resort markets in APAC throughout the pandemic. The islands are offered individually or collectively on an as-is basis, allowing full flexibility for investors to design and scope each island according to their bespoke specifications and requirements. Additionally, if desired, there is an opportunity to collaborate with the subsidiary of the Vendor, Singha Estate Public Company Limited, as development partners.
The vacant islands are held under a direct head lease agreement with the Ministry of Tourism ("MOT") for a 50-year period expiring in 2066. Crossroads encompasses a total of 9 islands, 7 km of coral reefs, largest privately-owned marina, over 4,000 m2 of retail space, cultural center and an array of marine life activities.