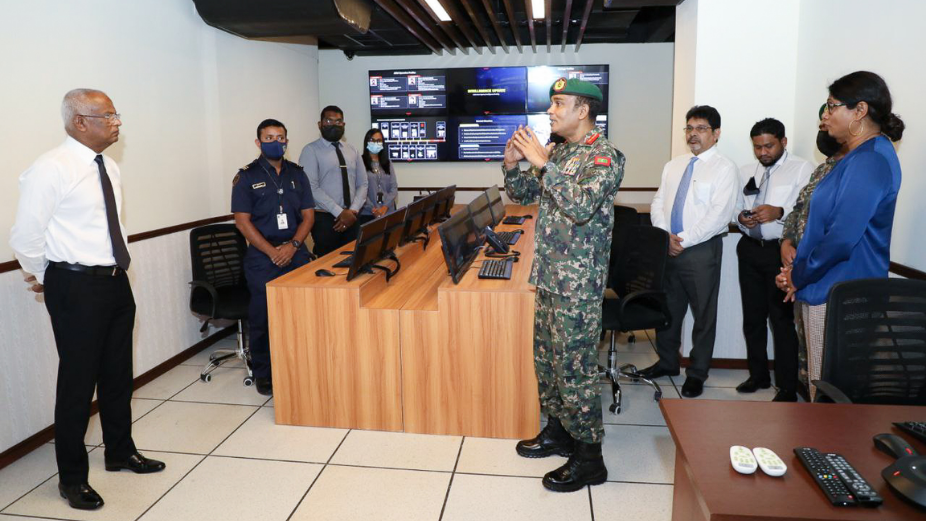 President Ibrahim Mohamed Solih has officially inaugurated the Joint Interagency Operations Centre (JIOC). The opening ceremony was held at the Maldives National Defence Force (MNDF) Headquarters this morning.
The JIOC will serve as the primary operational hub that connects all national institutions to coordinate the response efforts during terrorist attacks.
The JIOC is tasked with coordinating counterterrorism measures, developing plans, and executing operations in accordance with the National Terrorism Response Plan.
The establishment of the JIOC underscores the administration's commitment to implementing its "zero-tolerance" policy to counter the rising threat of radicalism, violent extremism, and terrorism in the country.