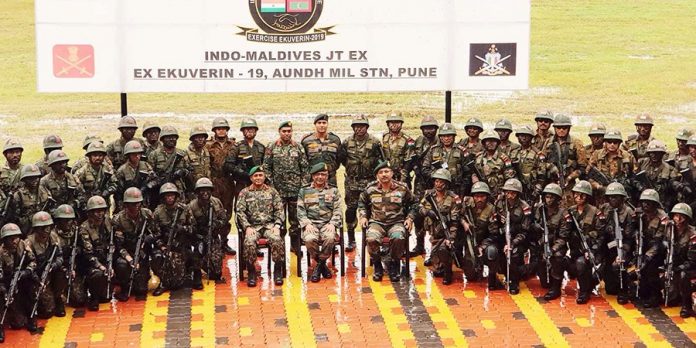 The joint military training exercise by Maldives and India, "Exercise Ekuverin" has concluded in India.
The program which was conducted from 7th-20th October in Prune focused on military cooperation between the two countries and ran exercises on counter-terrorism to gain experience.
Maldives National Defence Force (MNDF) said that the Commandant of the Marine Corps, Brigadier General, Wais Waheed attended its closing ceremony today and met with the Maldivian military contingent.
The annual training program "Exercise Ekuverin" has been running since 2019 with experts from both Maldives and India sharing their expertise with the participants.
Last year, the program was conducted in the Maldives at Lhaviyani Atoll Maafilaafushi.