Jumeirah Vittaveli Maldives has celebrated the one year anniversary of their ice rink namely Ice Ice Maybe. Olympic medalist Mr. Evgeni Plushenko inaugurated a special Olympic Gold Medal Museum including his accolades from Olympics.
The celebration was kicked off with a melodic and harmonious performance by the Melody Duo, a Saxophone & DJ which brought life to those present at the venue. After the calming yet upbeat melodies had lifted everyone's spirits, the ice skate show followed with Mr. Plushenko showing off his Olympic medal winning moves.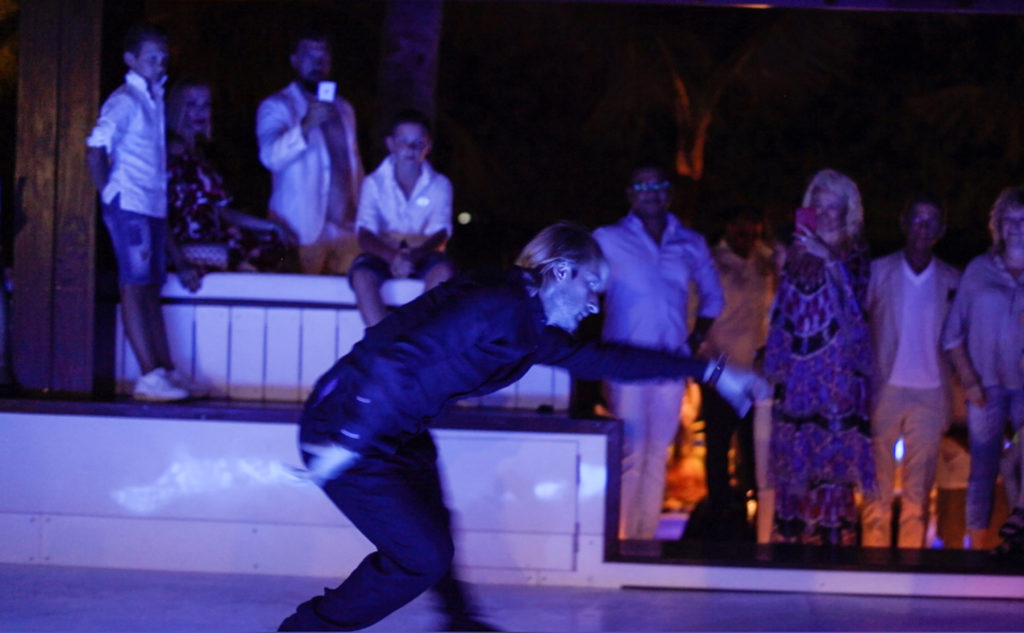 A photography session and interview session came later where he signed his skates and gifted them to Jumeirah Vittaveli, followed with opening the display of his Olympics suit at the skate arena.
The ice rink, named Ice Ice Maybe, has been dubbed as a groundbreaking innovation in the Maldives. It was opened with the sole purpose of allowing visitors to take in the joys of skating while not being burdened with heavy winter clothes.