For the first time ever, Maldives held it's very own tomato festival, which is famously known to be as "La Tomatina" at Spain. The colorful event was hosted by Kandima Maldives.
Over 300 people took part in the event which was held for 4 hours. Participants engaged in various games using tomato, like tomato fight, tug-o-war, mini football, water bucket relay and a 'climb the coconut tree' challenge.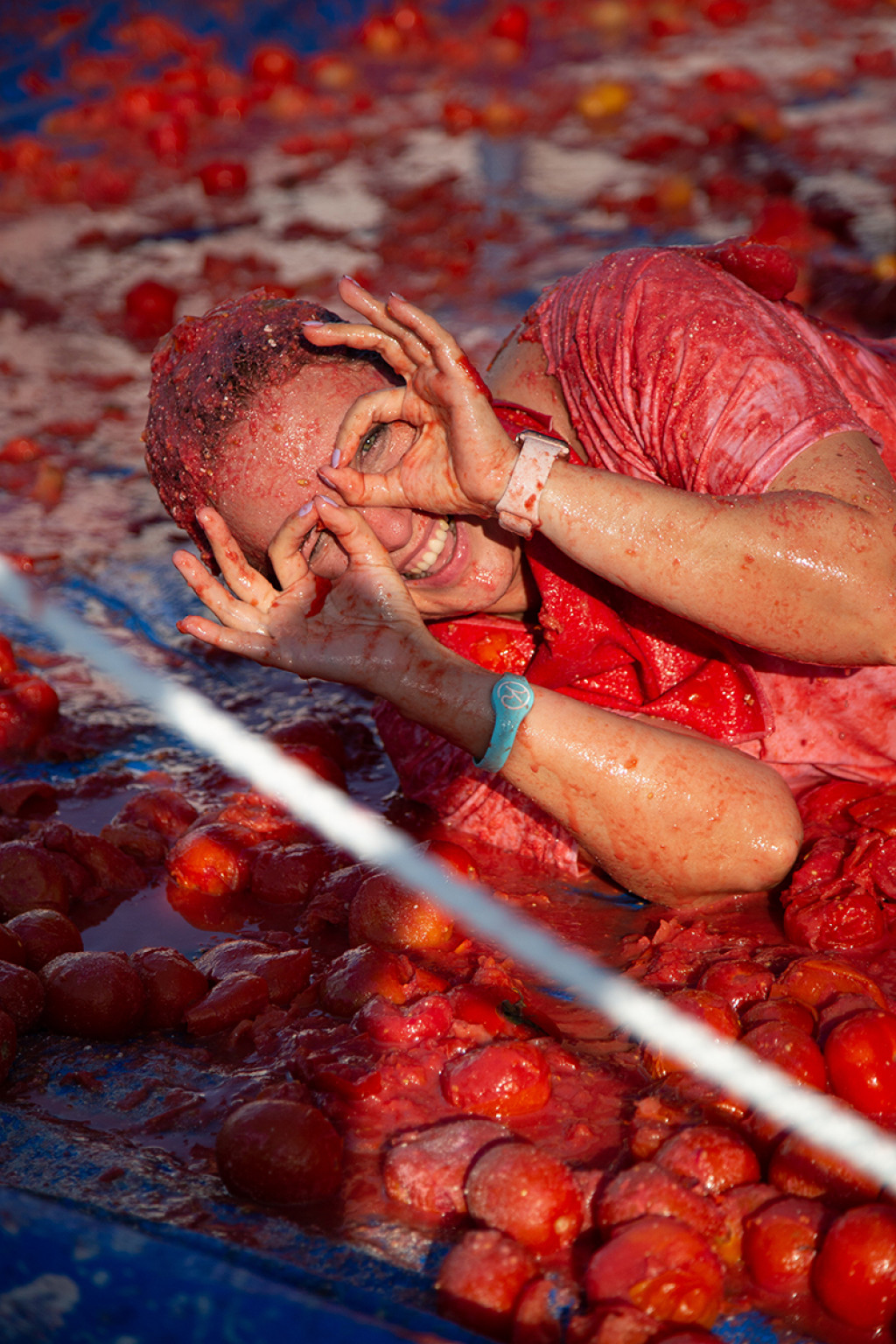 The tomatoes used in the festival were ripened under sunlight three days prior to the event; this was done to avoid participants getting hurt from the tomatoes which are being thrown at each other at the festival. 
Post-event, the fire brigade washed up the event venue covered in tomatoes.
"La Tomatina" festival dates back to 1945 in Spain.