Kandima Maldives has introduced an art initiative called KULA turning the entire island from a kool island resort into the trendiest, most happening art centre in the Indian Ocean.
KULA means "Colours" in Dhivehi and it is Kandima's vision that this programme will support the full spectrum of the contemporary creative arts, from local crafts, fashion, digital photography, videography to music, and open up new horizons for the local art community like never before.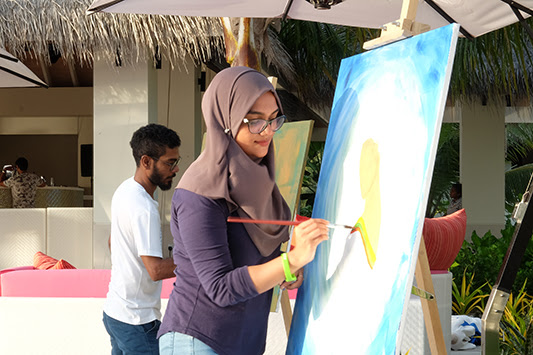 The entire resort will be a glorious art gallery and thanks to a collaboration with MAC (Maldives Artists Community, a local art NGO with over 100 members), Kandima Maldives is set to host regular exhibitions and exciting performances by local artists. There will be live art demonstrations and guests can unleash their inner Picasso with classes at Kandima's very own Art Studio. Set on the edge of a natural lake, it will be one of the most peaceful locations on the island, giving both guests and artists the inspiration and calm space they need to create their masterpiece.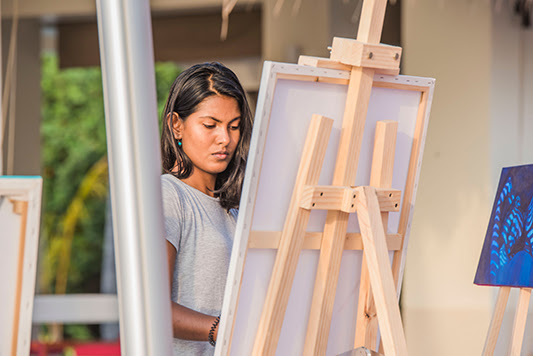 "We want to create extraordinary and innovative experiences for our guests which in turn will positively impact our local communities. This seemed like the perfect match. There are hundreds of talented artists that come from the local Maldives islands but their work isn't seen or appreciated because they don't have a platform." Mohamed Shafraz Hafiz, PR & Communications Manager of Kandima Maldives
Shafraz, who also leads the Kula initiative said "It is our vision that his programme will change that. We want KULA to promote and nurture local artistic talent and creativity and essentially open up new horizons for the local art community like never before."
Kandima believes that this is very much of a community affair as KULA will support local schools and artists with equipment, grants and masterclasses. Kandima will give $1 per occupied room night to the KULA fund and guests can make their own donations.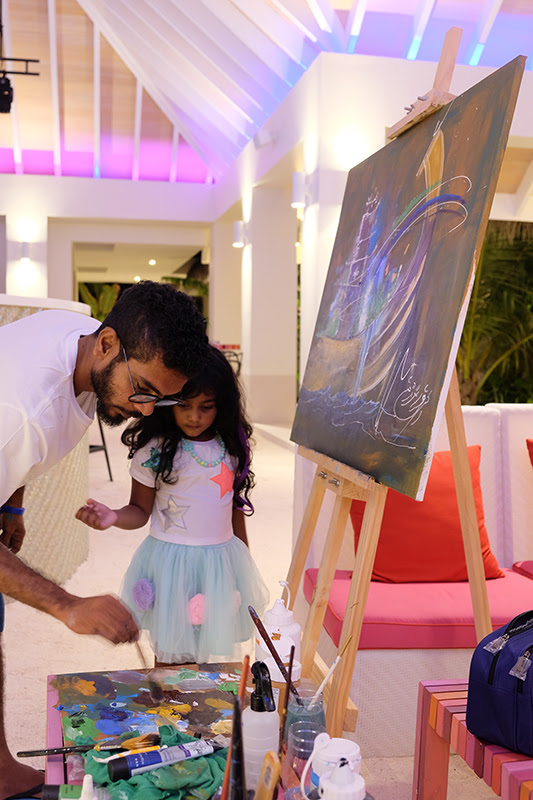 The KULA fund will also prosper and increase from the artists themselves. When a piece of art is sold, the artist will contribute a small percentage of the sale to the KULA fund to help it grow. Kandima will gain no profit from this fund as the remainder will go to the artist personally.
The opportunity to be involved is one that local artist Atikey is grateful for: "KULA is a dream come true. It's a platform that the whole art community has been waiting for, for a long time. This will only help local artists display their work in the Maldives, but also on an international stage. It is an exciting new beginning for us that we hope will grow from strength to strength."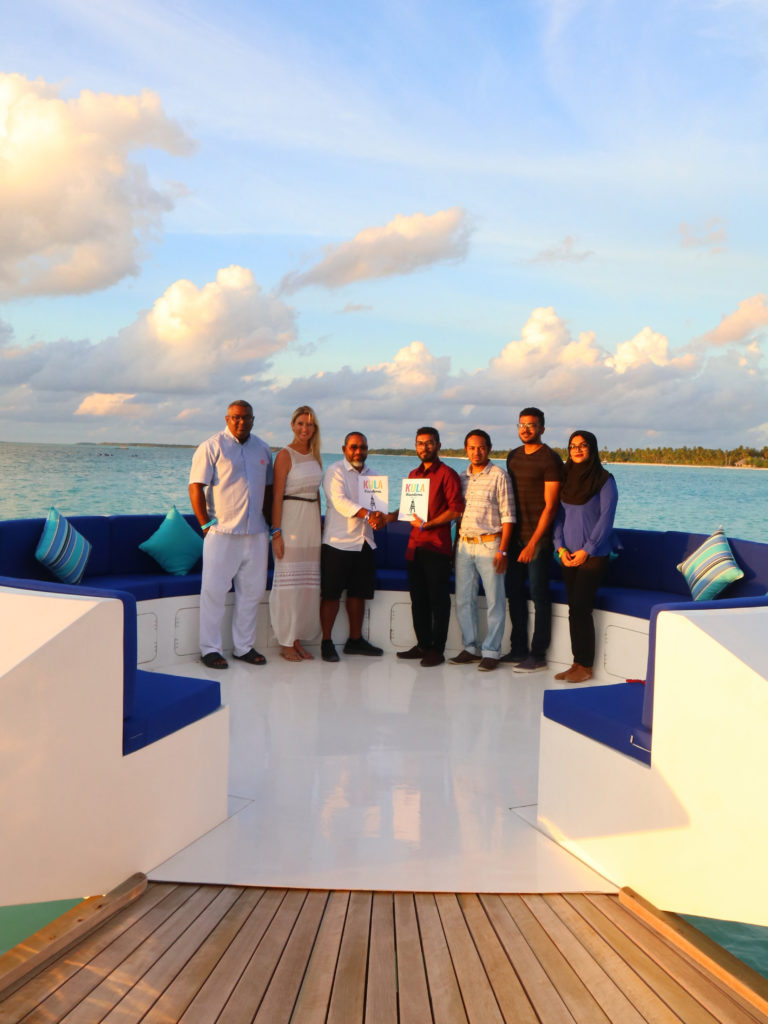 Over the next few months, Kandima Maldives hopes to activate additional dimensions of the KULA initiative, making its way through local crafts, photography and music. In December, Kandima is set to host the first KULA exhibition with work from 20 local artists which will be a first for any resort in the Maldives. In 2018, Kandima Maldives will introduce KULA Awards giving the local art community the platform to showcase to a global audience.