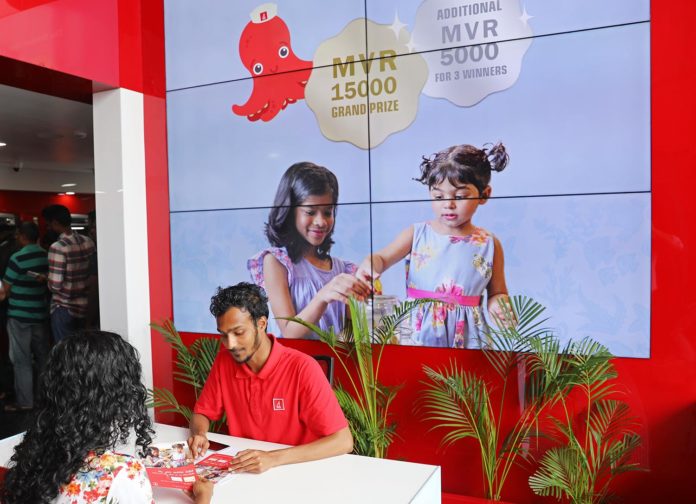 "Kid's Saver Account" promotion has been inaugurated on the 1st of October by the Bank of Maldives.
As the first ever account specialised for children, Bank of Maldives (BML) will carry on the "Kid's Saver Account" promotion till the end of this month.
The individuals who open the account during the promotion period are not liable for any charges and will have the opportunity to apply for prepaid MasterCard. The card has no deposit limits and will be issued in the name of the child who owns the "Kid's Saver Account". During the promotion, every child under the age of 18 years is eligible to apply for the account and receive the MasterCard.
A lucky draw will be held among the applicants in which the first will get 15000 Rufiyaa as a gift while another 3 applicants will also get 5000 Rufiyaa each.
"Kid's Saver Account" can only be authorised by the parents of the child or the legal guardians. The account can also be opened for Dhivehi Rufiyaa or USD. A minimum deposit of 100 Rufiyaa or 10 Dollars must be kept in the account. The people who operate the accounts have the complete freedom to deposit as they wish and no charges are applied for such use. Moreover, the account details can also be viewed through internet banking.
The kid's saver account is designed for the future of the children where they will be able to use the account once they are 18 years old. The money in the account can also be used as equity for the higher education loans provided by BML. The cash in the account can also be withdrawn by the guardian of the child for compulsory medical and educational purposes once every month.
Interested individuals can contact the centre at 3330200 for appointments.