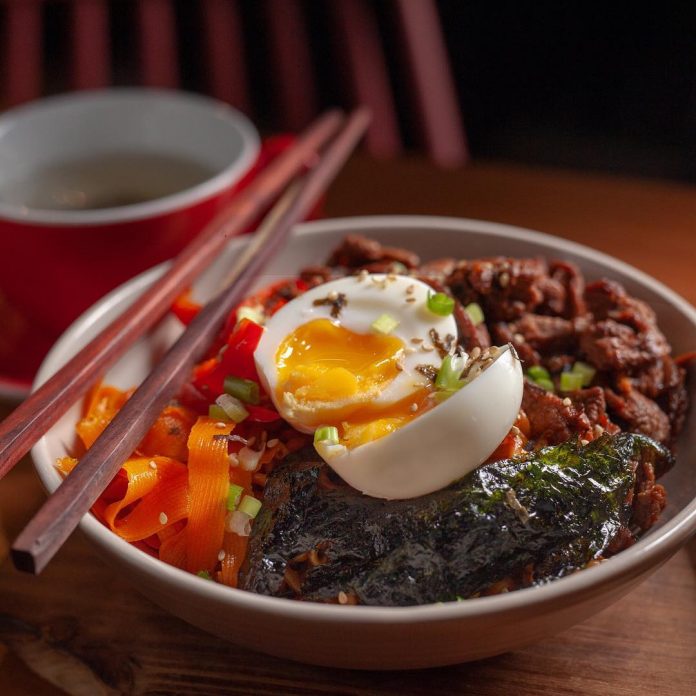 The Maldives has seen an increase in the popularity of Korean influences in our everyday lives within the past ten years.
From Korean dishes to Korean movies and series, the trend is most commonly seen in the younger generation.
Following the viral trend of Ramen worldwide, Maldives has also introduced a variety of authentic and instant noodles version region-wide. Establishments such as Blood Orange and Oishii serve ramen dishes that combine flavors from a large number of ingredients with the soup.
For those wanting to enjoy Ramen noodles at the comfort of their home, Lotus Fihaara introduced the Samyang Ramen. However, according to Zaid Arif from Lotus Fihaara it was not the popularity of Korean among Maldivians that led to bringing the noodles to the market. He said they decided to bring it because it is a world-renowned noodle and mainly because its easier to make. They evaluated the product for 3 years before launching it in the Maldives market. It has been over 6 months since they introduced the Samyang Ramen and Zaid said that it's the fastest moving product on their shelf.
When you look into the celebrity or movie scene, K-Pop (an abbreviation of Korean pop) has grabbed Maldivian's attention with their eccentric and creative content. BTS, EXO, MONSTA X, and Girls' Generation are some of the most viral and well-listened bands.
While the most-watched Korean series by Maldivians include Endless Love, Fated to Love You, Boys Over Flowers, Heartstrings, My Girlfriend is a Nine-Tailed Fox (Gumiho) and Descendants of the Sun.
Furthermore, Maldives has also recently hosted South Korean celebrities under the joint campaign by Maldives Marketing & Public Relations Corporation and Singapore Airlines to promote the Maldives. The celebrities include Nichkhun & Chanseong from JYP Group, 2PM & actor Keonjoo Jeong who was also on famous Korean show "Summer Night Talk Show".
Korean Airlines local operator reports that over 2,500 Koreans visited the Maldives in the past 3 months.