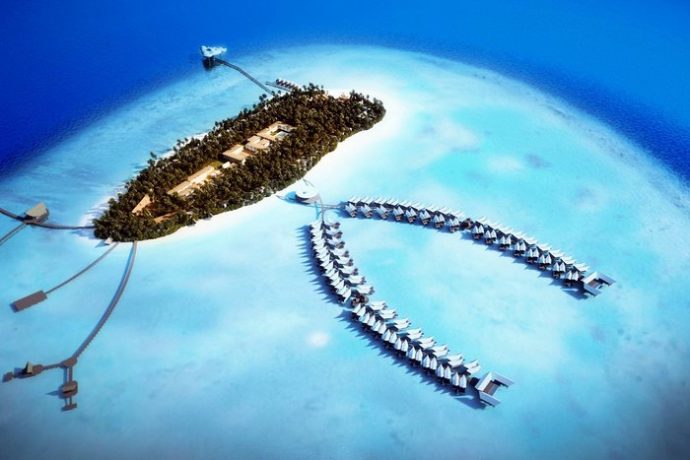 The resort being developed on the island of Kuredhivaru in northern Noonu Atoll is near completion. According to sources, the island which was being developed as a space-age resort is almost complete, with the planned underwater hotel structure visibly constructed above water.
A brainchild of Polish company Deep Ocean Technology and backed by Swiss investors, the project cost is estimated at USD 50 million.
In April 2017, Mövenpick Hotels & Resorts announced that the company has signed to manage Kuredhivaru Resort. With the Swiss upscale hotel management company's signature style and hospitality services, Mövenpick Resort & Spa Kuredhivaru Maldives is set to open in the second quarter of 2018.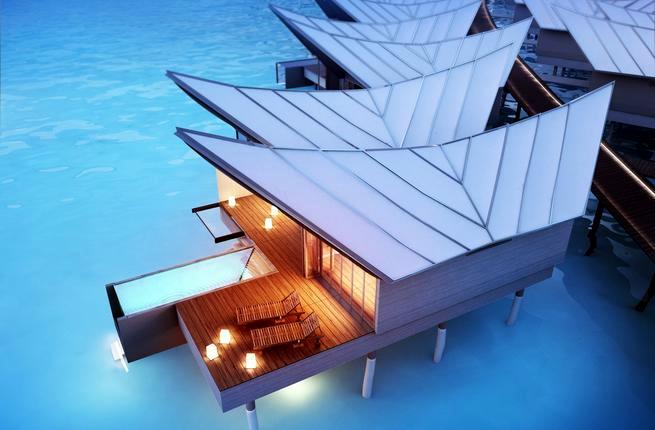 The resort is expected to consist 105 villas, of which 33 are beach villas and 72 are over water villas. Complete with exquisite culinary experiences, enticing wellness and recreational activities, business centre, library, dive centre, guest only superyacht, a small marine research and private marinara.
Meanwhile, the underwater hotel was designed to feature two large disc-shaped lounges seven-meters above the water, housing a luxury restaurant and spa. The lounges are connected to a glass tunnel plunging 30-meters below the water and will lead to 21 magnificent bedrooms.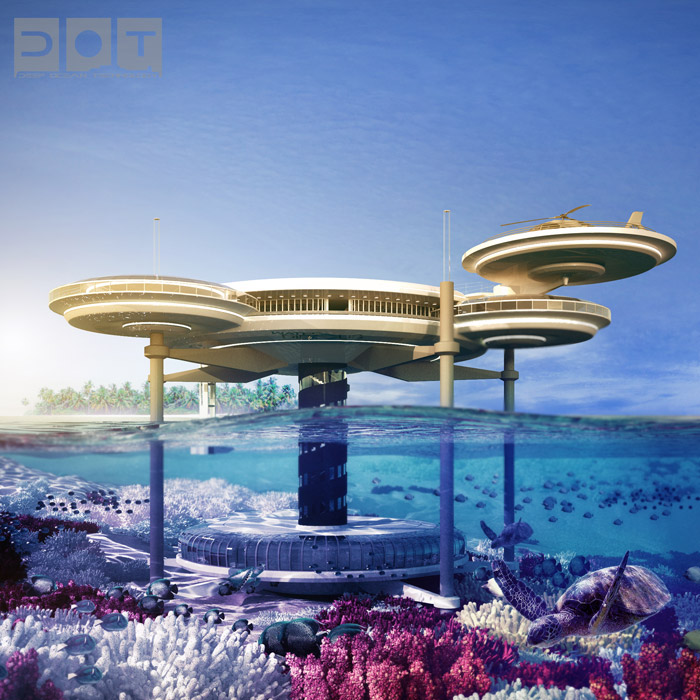 How well the original plans were incorporated into the resort development in final stages have yet to be seen when it is completed.
Mövenpick Hotels & Resorts operates over 80 properties worldwide, including hotels, resorts and Nile cruisers, with another 30 resorts planned or under construction across the Middle East and Asia.