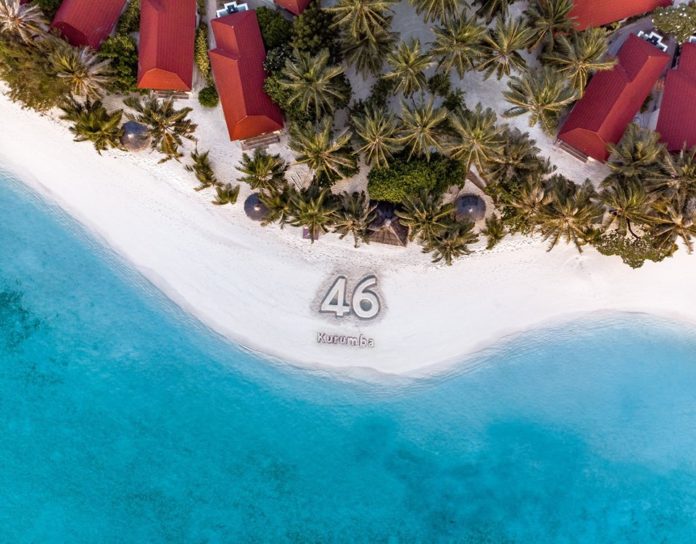 46 years ago, on 6th October, Kurumba Maldives opened its door to the first tourists who got to visit the Maldives. This marked the beginning of a romance where the whole world fell in love with the beautiful sun, sea and sands of the Maldives. Since then the Maldives has become one of the most sought-after dream destinations in the world, attracting over 1.3 million tourists annually.
To commemorate this wonderful day, we began with a BBQ Master cooking competition face-off between guests and management team at Kandu Bar. Yes, the flames were hot and grill fiery! Later in the afternoon, a mini Olympics took place, where we found our very own Micheal Phelps (tanned and brown version) at the Water Sports Centre with snorkel equipment relay, ping-pong games and bathrobe challenges. After the fun and games, everyone joined the Management Cocktail at Athiri 1 for drinks and relaxed by the beach to the sounds of slow breaking waves and a setting sun.
The day was finally concluded with lively cultural dance at the Conference Hall after dinner. It paid off not to stuff too much at dinner because every ounce of energy was needed to swing those hips to the rhythm and beats of music from around the world.
Today the resort is still Maldivian owned and managed. About 1,000 tourists visited the island in 1972; in 2016 1.4 million tourists stayed in over 117 resorts through the Maldives. Kurumba Maldives is set on a tropical island in the North Male' Atoll, conveniently situated a brief 10-minute speedboat ride from the airport. Kurumba draws on its proud history, charismatic personality and heartfelt service, to offer compelling and diverse experiences amidst a stunning island setting.