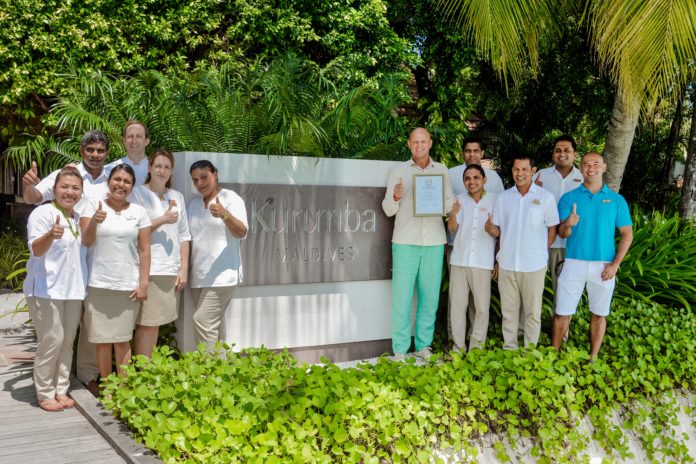 Kurumba Maldives is proud to announce they have been recognised as 2016's Best Luxury Family All-Inclusive Hotel in the Maldives by the World Luxury Hotel Awards. The 5 star resort is delighted to have also been nominated Best Luxury Restaurant Hotel and Best Luxury Island Resort at the prestigious awards this year.
The World Luxury Hotel Awards is the pinnacle of recognition of accomplishment by hotels in the luxury hospitality industry, offering acknowledgment to hotels for earning the respect of
guests and industry players alike, by awarding hotels, as voted for by the public. Previously, Kurumba's outstanding Veli Spa has won the World Luxury Hotel Award for Best Luxury Spa in 2015.
Fathimath Maniku, Executive Director at Universal Resorts commented: "We would like to thank all Kurumba Maldives' followers for casting their votes, as their contribution has helped
us achieve these awards. This prestigious accolade serves as an inspiration for us to continually improve and evolve. Our All Inclusive packages offer great value for money and a diverse choice of Food & Beverage experiences. There is plenty on offer for families in our resort. We are extremely pleased with the recognition of our guests."
Over the years, Kurumba has played host to a variety of foreign dignitaries and Heads of State. It has also been the recipient of numerous accolades and awards, including Maldives Leading Hotel (World Travel Awards) in 2010 and 2011, and Trip Advisor's Travellers' Choice Awards for Best Service and Luxury (2013) as well as the number one All-Inclusive resort in Asia (2014 and 2015), and number one best All-Inclusive resort in the world (2015) and the Travellers' Choice Awards (2015) on TripAdvisor.