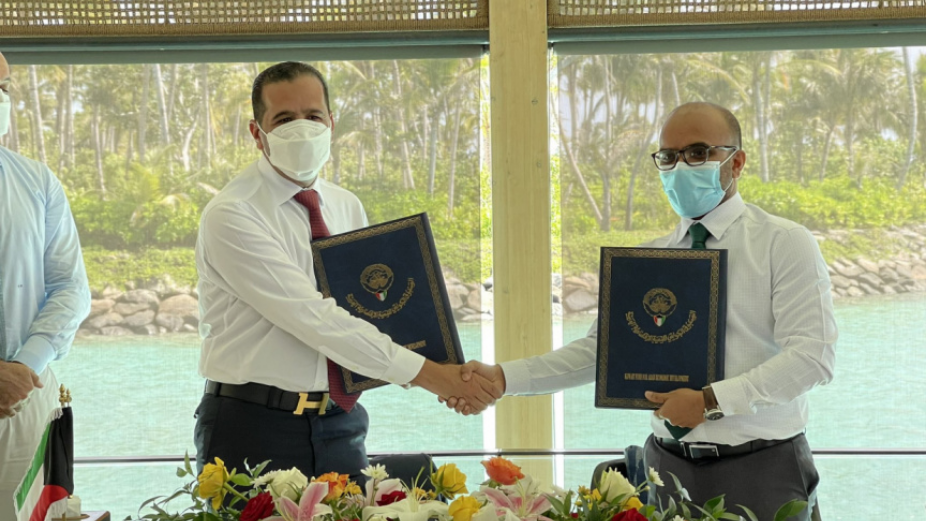 The Kuwait Fund has granted an additional USD 50 million loan to the Maldives to expand Velana International Airport.
The loan agreement was signed on Monday by Finance Minister Ibrahim Ameer and Kuwait Fund's Deputy Director-General for Admin and Finance Affairs, Nedhal A Al-Olayan.
Under this agreement, the Kuwait Fund will loan an additional 15 million Kuwaiti Dinar (USD 49.95 million).
The MVR 1.2 billion project to expand and upgrade Maldives' main gate was launched during former President Abdulla Yameen Abdul Gayoom's administration.
The project involves the construction a new passenger terminal, fuel farm, cargo terminal, VIP building, and a seaplane terminal.