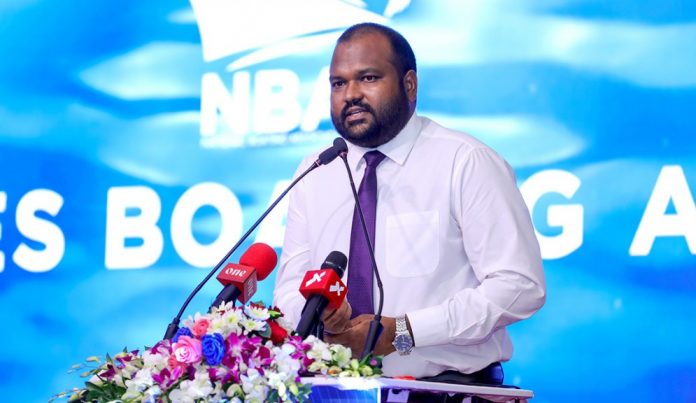 Lagoon in Male' atoll has been assigned to be developed as a safari dock.
Speaking at the Maldives Boating Awards, Tourism Minister Ali Waheed said as per the government pledge, a lagoon has been designated 8 kilometers away from Male', the "Dhiyaneru 2" to be developed as the safari dock.
"It is with great pleasure that I announce your safari dock to you. In 2020 Dhiyaneru Lagoon 2, next to Dhiyaneru lagoon will be the safari harbor," he added.
The boating industry of Maldives has been developing rapidly and there have been complaints over the years about not having a proper harbor.
However, it was a pledge by the government to find a solution to this challenge faced by the liveaboards. The liveaboard association of Maldives highlighted that with this new marina the industry will be able to successfully grow.
"In 2020, policies for the tourism industry will be announced. We are hoping to complete this before labor day. In addition to this, the policies of the boating association will also be revised", the Minister said.