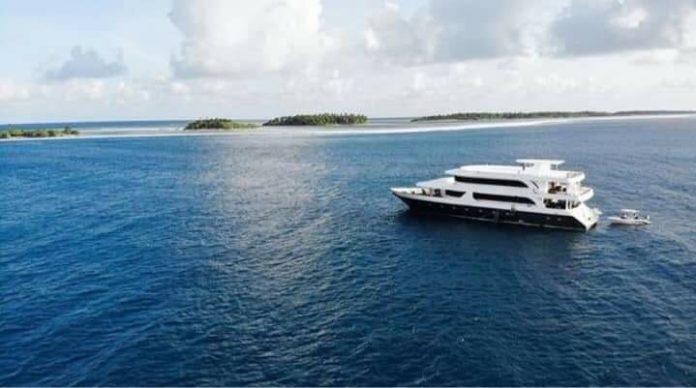 Liveaboard Association of Maldives (LAM) says that educated workers joining liveaboards is a sign of a flourishing industry.
Mr Mohamed Ignaz, Secretary General of LAM, stated that it is necessary for those who serve the guests to understand them and fluently communicate with them. He reported that currently, 80 percent of liveaboards staff are locals and the target of the association is to reduce the amount of money being transferred overseas by hiring 100% local staff.
Liveaboards association says that they have made huge efforts in the building and operation of safaris and yachts and as a result, lots of locals have been recruited onboard.
Safaris and yachts play a vital role in the tourism industry of Maldives. According to the statistics of Tourism Ministry, there are over 150 safaris cruising on Maldivian seas, and millions of Rufiyaa are annually being paid as tax by liveaboards.