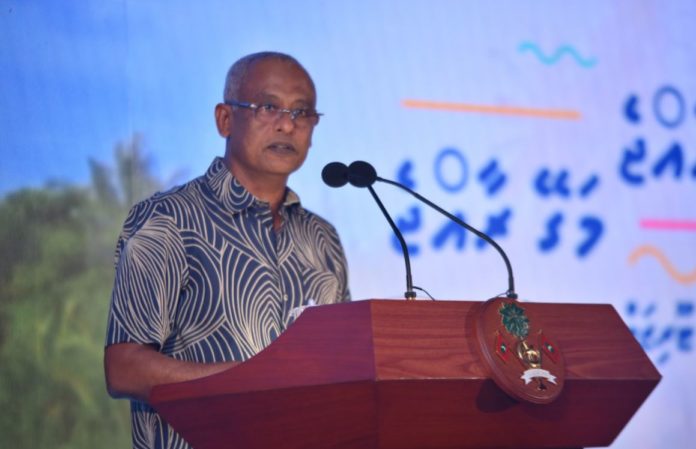 President Ibrahim Solih has announced that land in large populated islands will be leased through a bidding process for tourism development projects.
The islands are HA Filladhoo, Dhapparu, HA Uligamu, HA Kelaa, L Gan, Fuvahmulah Thundi and six islands in Addu City.
President Solih noted that the Maldives has achieved a high position in the world tourism market due to the capable Maldivians working in the industry.
He said that the government will give priority to protecting the environment and will ensure that necessary measures will be implemented. He further stated that the resort development agreements in GA Odegalla and B Innafushi were terminated for this reason.
President Solih revealed over 28 separate investors have expressed interest in undertaking projects in the Maldives and 23 of these have already been approved by the Government.
He ensured that the government will not focus on developing a specific region and will include all the atolls to ensure that all the islands receive the benefits of tourism.