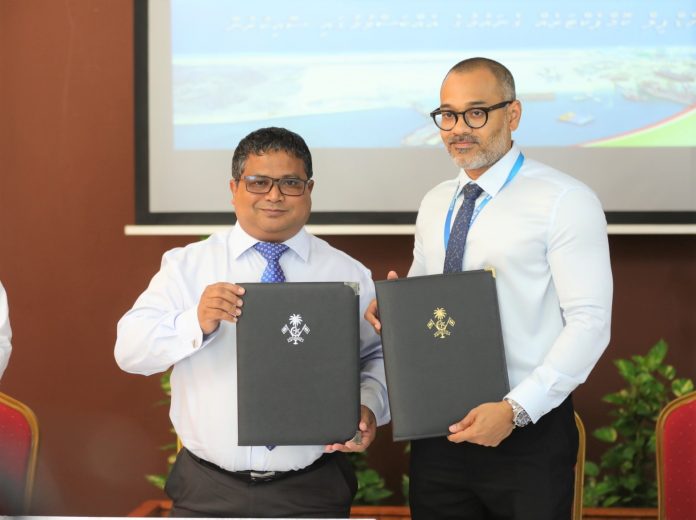 Ministry of Environment has contracted Maldives Transport and Contracting Company (MTCC) to bring a landfill compactor to eliminate air pollution from Thilafushi.
Environment Ministry reveals that the purpose behind this initiative is to eliminate the air pollution produced in the Thilafushi wastage reduction process by June 2020.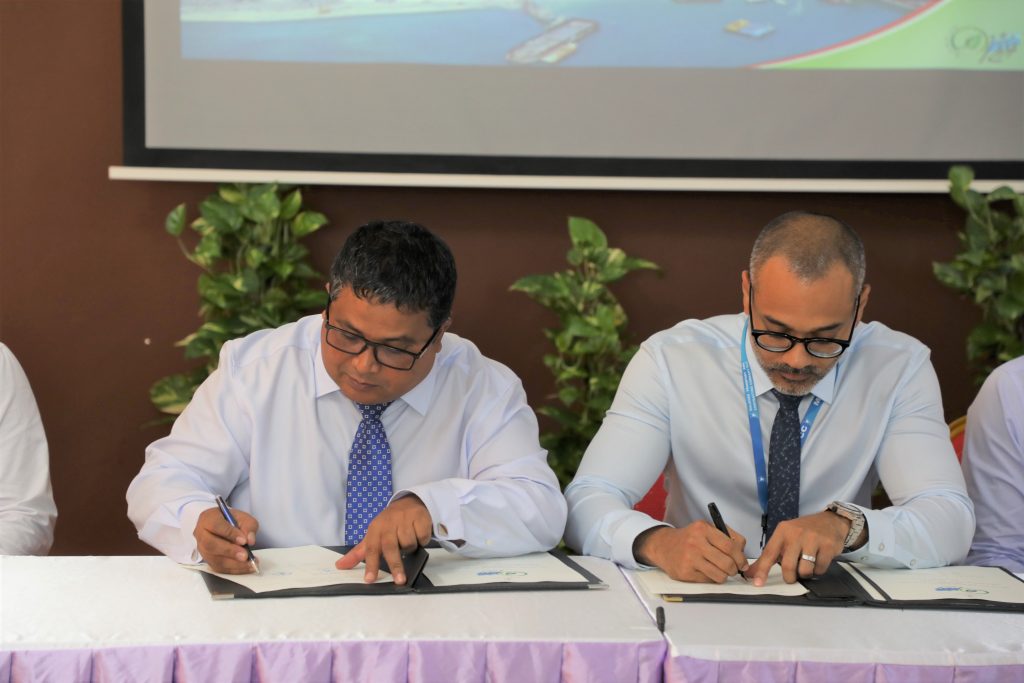 On behalf of the Ministry, Environment Minister Dr. Hussain Rasheed Hassan signed the agreement while the General Manager of MTCC, Shifau Ali signed on behalf of the company.
The agreement states that the land compactor has to be brought to the Maldives within 4 months after the contract has been given. The land compactor which costs MVR 9,665,000 weighs 28.8 ton with 3.6 meter in width and 8.6 meter in length.