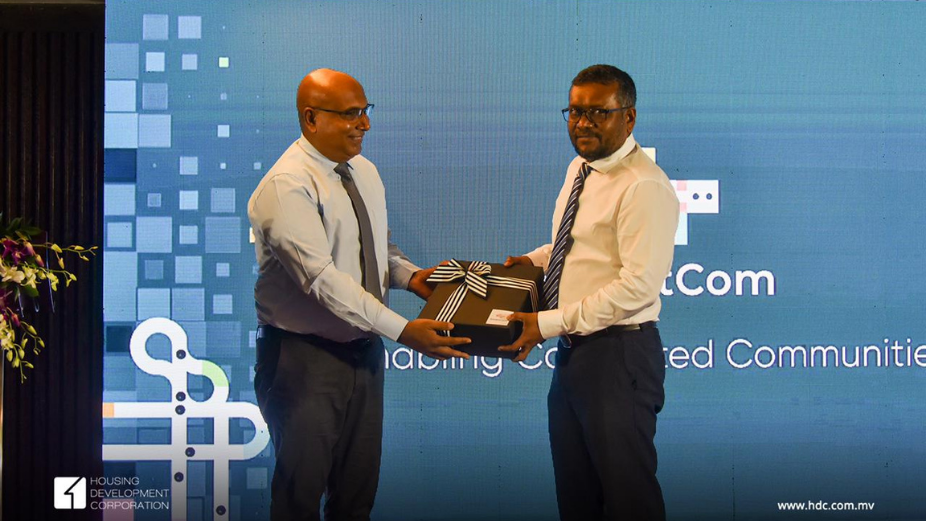 HDC has launched its smart city brand, SmartCom, on December 11, 2021.
The brand was launched at a special ceremony held at Hotel Jen. The ceremony was attended by Minister of Economic Development Fayyaz Ismail. In this ceremony, senior executives from other government institutions, along with the open-access network partners of HDC such as Dhiraagu, Ooredoo, and MediaNet, attended the ceremony.
Digitally connecting different communities in Hulhumale' is the vision of SmartCom. One of the main goals of SmartCom is to introduce various smart solutions to carry out the city's operations. It is also one of the goals of the government to create different partnerships to achieve this vision. It also aims to make the lives of the people easier in a sustainable manner using technology and creativity.
The smart solutions introduced under the SmartCom brand will bring many benefits and conveniences to the people, businesses, and government agencies, such as ensuring the safety of the city's education, health, and transport, ensuring the safety of the people and the general public, business and economic development, and creating more job opportunities. In this regard, partnerships, incubation facilities, and similar programs will provide opportunities for skilled youth interested in the technology industry, as well as for Small and Medium Enterprises (SMEs) and those who want to enter the industry.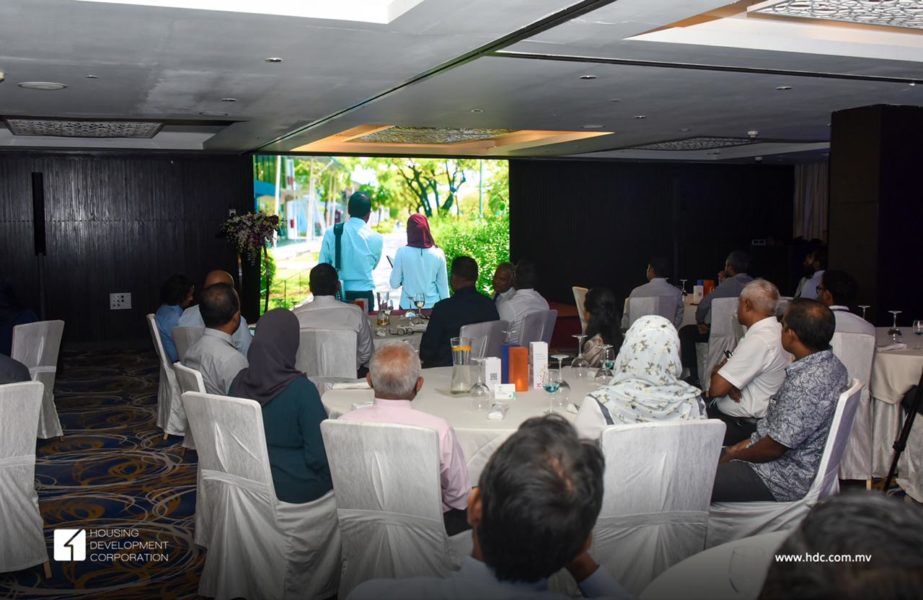 HDC is currently working hard to make Hulhumale' a smart city using digital technology. A large part of the work to establish a digital infrastructure in Hulhumale' has been completed with an open-access network. HDC aims to make Hulhumale' the first smart city in the Maldives through SmartCom. Smart city services will also be provided in Hulhumale' and other parts of the country.
In this regard, an open-access network designed to provide services to the public through a single network has been established and its services have been introduced. Dhiraagu, Ooredoo, and Media Net services were launched in Hulhumale' Phase II in the last quarter of this year. It is also noted that in the second phase, work is also underway to develop communication towers, streets, and rooftop poles that can be used by all telecommunications companies to improve mobile coverage. Dhiraagu and Ooredoo have commenced providing mobile services through the Hiyaa Flats area.
Such a digital infrastructure, which is accessible to all service providers, provides services to the people quickly and solves the difficulties faced by the people, such as road construction. Such open access networks will also be able to introduce smart solutions.